About Us
---
TI Sparkle Greece S.A. is part of Sparkle Group, a leading global telecommunication provider of IP, Data, Cloud, Data Center, Mobile and Voice solutions through a state-of-the-art- backbone of over 540,000 kilometers worldwide.
Sparkle's Mediterranean submarine network spans over a distance of approximately 11,000 km linking Italy, Greece, Cyprus, Turkey and Israel. Throughout these countries and specifically in the cities of Catania, Athens (Metamorfosis and Koropi), Chania, and Istanbul, our company has privately owned Data Centers.
Sparkle Greece manages and operates the whole infrastructure within Greece, that is the backbone as well as the three Data Centers of Metamorfosis and Koropi in Athens and Chania in Crete.

Download PDF - Greece Data Centers Leaflet

Complete portfolio of services, including global connectivity and ICT, aimed at serving the needs of corporate customers with the highest performance level.
Connectivity
Connectivity services are essential for International Voice and Data Roaming, as well as SMS roaming & interworking for all GSM operators worldwide. Through one single IPX interconnection Sparkle can offer roaming access to all GSM mobile operators worldwide. Big Data helps you to create value from previously unused information, interpreted and presented in the smartest and most efficient way.

Temporary communication access is available for operators looking for a solution that provides voice and Internet services to media and other public utilities, for instance in case of exhibitions, congresses, conferences and major political, social and sport events.
For customers who need fast and reliable temporary connectivity in Italy for a special event, Sparkle is the ideal partner to coordinate and manage all the activities related to the provisioning and installation of temporary voice and data services.
Our Network
---
The Sparkle Greece network is identified as Aegean Network and comprises a portion of Sparkle's Mediterranean Submarine Network.
Specifically, the Aegean network has three landing points - Aghia Marina, Vravrona and Chania - and two landing stations in Koropi and Chania, Crete. In a ring configuration, the backbone is fully protected and with a guaranteed availability of 99,99%.
In the area of Attica, the Koropi landing station is interconnected with the Metamorfosis Data Center through a double routing fiber-optic connection. Our Metamorfosis, Koropi and Chania Data Centers comprise the perfectly monitored facilities where our clients can co-locate their IT and telecommunications equipment.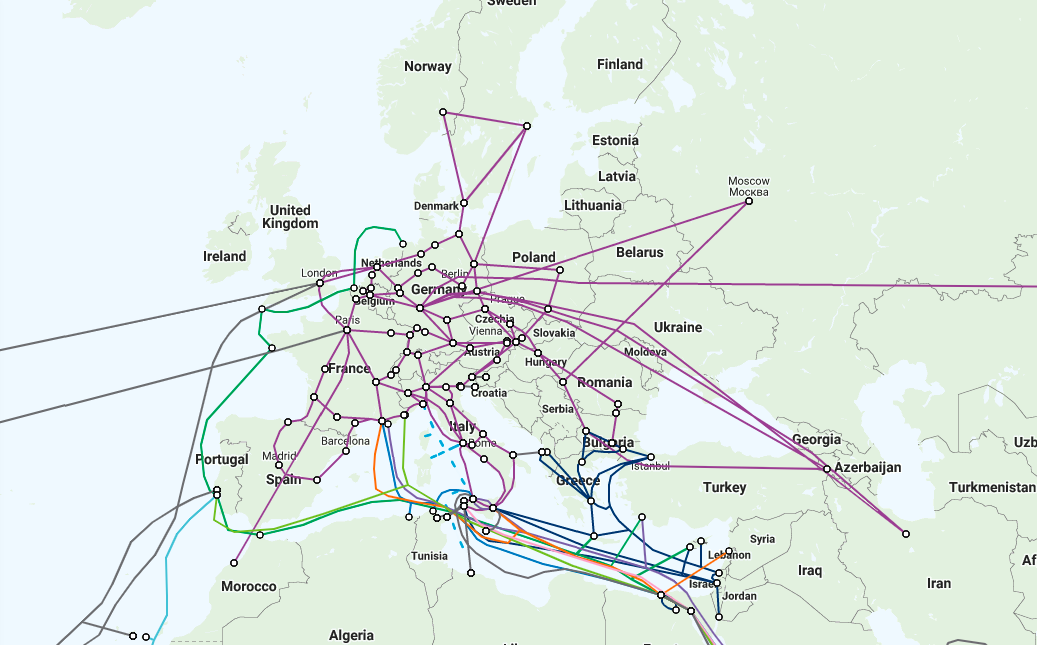 ISO 14001 2015

ISO 9001 - ISO_IEC 27001

more info