About Us
---
TI Sparkle Greece S.A. is part of Sparkle Group, a leading global telecommunication provider offering a full range of ICT solutions, global connectivity, services and capabilities through a state-of-the-art- backbone of over 600,000 kilometers worldwide.
Sparkle's Mediterranean submarine network spans over a distance of approximately 11,000 km linking Italy, Greece, Cyprus, Turkey and Israel. Throughout these countries and specifically in the cities of Catania, Athens (Metamorfosis and Koropi), Chania, and Istanbul, our company has privately owned Data Centers.
Sparkle Greece manages and operates the whole infrastructure within Greece, that is the backbone as well as the four Data Centers of Metamorfosis, Metamorfosis II and Koropi in Athens and Chania in Crete.

Download PDF - Greece Data Centers Leaflet

Download PDF - Metamorfosis II Leaflet

A complete range of solutions designed to access any content on the Internet with secure global international IP connectivity, high-performance international bandwidth and IP MPLS services.
IP Services
Are you an ISP, content or accelerator provider, mobile operator or carrier who needs to access content on the Internet? Do you demand top quality alongside secure global international IP connectivity? Then let us introduce you to Seabone, your shortest path to the Net.
Capacity Services
Global coverage, reliability and flexibility are the perfect combination for a top class Capacity Service experience. Choose from our menu of robust DWDM, EoSDH, SDH and Carrier Ethernet connectivity options and tailored dark fiber solutions. Expand your reach through our high performance international backbone.
Our Network
---
The Sparkle Greece network is identified as Aegean Network and comprises a portion of Sparkle's Mediterranean Submarine Network.
Specifically, the Aegean network has three landing points - Aghia Marina, Vravrona and Chania - and two landing stations in Koropi and Chania, Crete. In a ring configuration, the backbone is fully protected and with a guaranteed availability of 99,99%.
In the area of Attica, the Koropi landing station is interconnected with the Metamorfosis Data Center through a double routing fiber-optic connection. Our Metamorfosis, Koropi and Chania Data Centers comprise the perfectly monitored facilities where our clients can co-locate their IT and telecommunications equipment.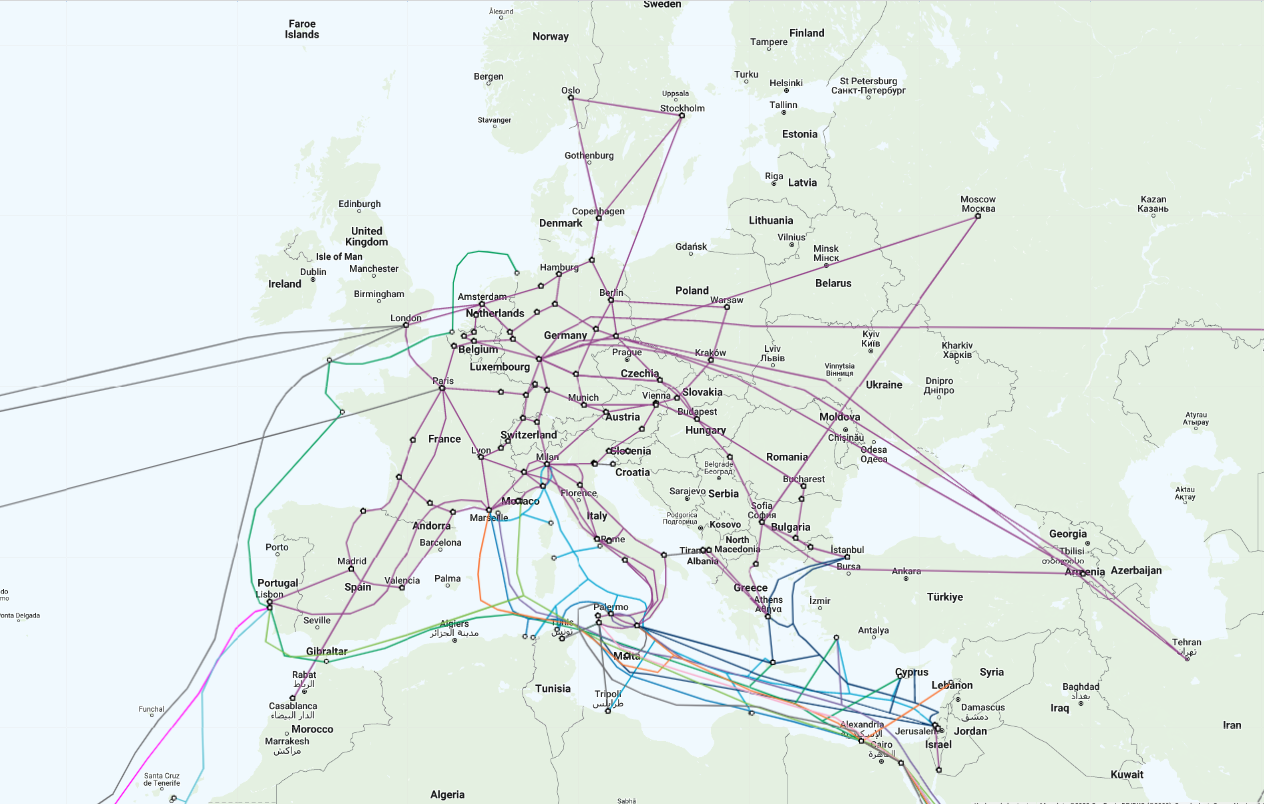 ISO 14001 2015

ISO 9001 - ISO_IEC 27001

more info