28 July 2022
Sparkle's Daniele Mancuso Confirmed as Member of MEF Board of Directors for 2023 FY
Antonella Sanguineti appointed co-Chair of the Integrated Trust Network Maintenance Council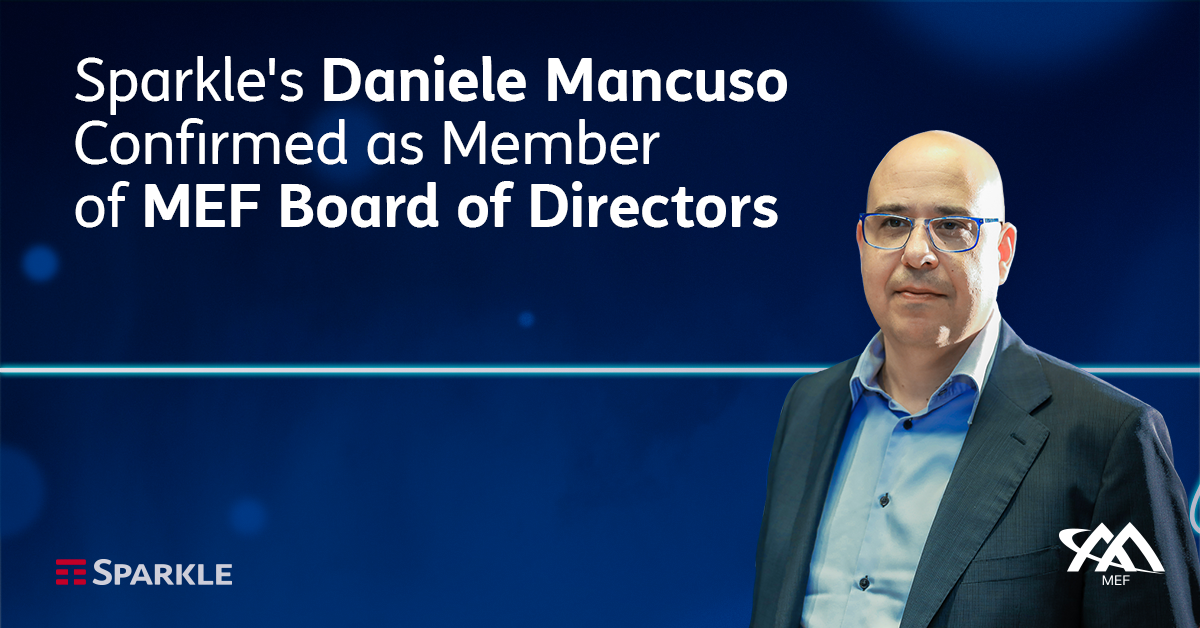 Sparkle is pleased to announce that Daniele Mancuso, Chief Product Management, has been confirmed Board Director Member of the prestigious MEF, the global industry alliance that gathers more than 200 service providers and vendors operating in the Telco and IT sectors.
Beside Mancuso's significant confirmation in the BoD, Sparkle proudly announces the appointment of Antonella Sanguineti, Head of Product Management, Secure Cloud & Networking Product Line, as co-Chair of the Integrated Trust Network Maintenance Council, an initiative by MEF and MOBI where Sparkle is among the founders and the most active contributors.
Sparkle has been long-lasting contributor of MEF since the early years of Carrier Ethernet standardization and certification, operating as strong influencer and active participant in the most challenging and innovative projects. Member and MEF certified company since 2011, Sparkle has in fact been a pioneer and promoter in adopting MEF guidelines and recognized with prestigious awards.