08 November 2019
Sparkle is Gold Sponsor at MEF19
Meet us at MEF19 in Los Angeles, from 18 to 22 November.
We invite you to visit our live demo Dynamic Connectivity and Commerce Enabled by MEF 3.0 and Blockchain at the MEF19 Proof of Concept Showcase in the Networking Hall.
Our Chief Marketing Solutions & Business Development Officer, Daniele Mancuso, will take part to the following round tables:
Realizing the Vision - Dynamic, Application-Aware Services Across a Federation of Automated Networks, Tuesday 19 November, 10:50 am
A Service Provider Journey: Transform, Federate & Certify, Wednesday 20 November, 9:35 am
Using Distributed Ledger Technology, Including Blockchain, for Commercial Settlements, Wednesday 20 November, 4:45 pm
Lorella Scalcione, our IT Director, will take part to:
Achieving Frictionless Commerce - The Business Case for Implementing LSO Sonata APIs for Inter-Provider Service Automation, Tuesday 19 November, 3:10pm
Follow our Linkedin and Twitter profiles or schedule a meeting with our representatives.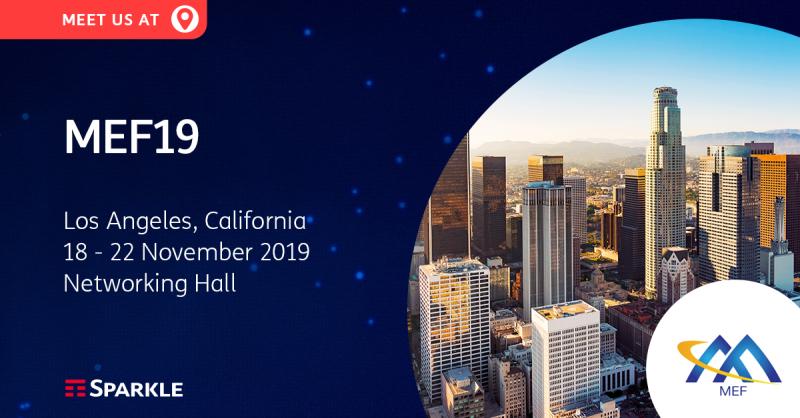 MEF19 will take place at JW Marriott LA Live, 900 West Olympic Boulevard, Los Angeles.