21 June 2021
Visit of Undersecretary Anna Ascani to Sicily Lab in Catania
Sparkle's Sicily Lab today hosted Anna Ascani, Undersecretary of the Ministry of Economic Development who, accompanied by the CEO Elisabetta Romano, visited the center in Catania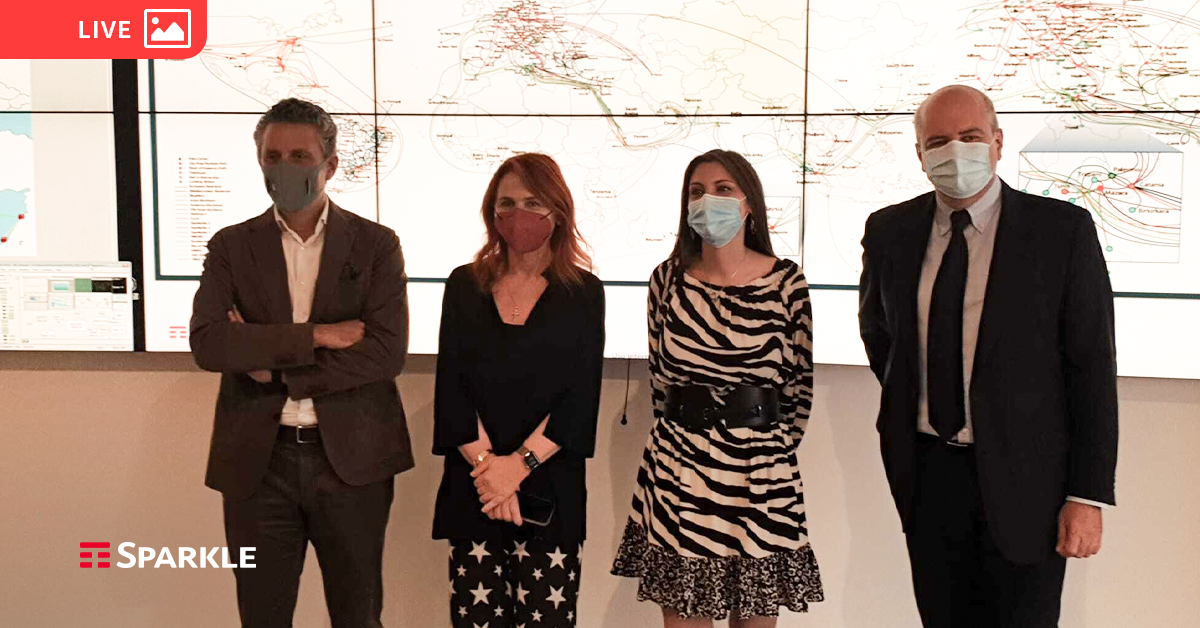 During the meeting were presented the submarine cable landing stations and the Global Network Operation Center - GNOC which oversees the approx. 600,000 km of Sparkle's worldwide fiber optic network. The visit was completed in the data center room that houses the information system and all the technical and commercial applications of the company.
On the occasion it was emphasized that our country has the potential to maintain a role of technological protagonist in the Mediterranean area, being able to consolidate Italy's position as a digital hinge between Europe and the rest of the world, north and south of the Mediterranean. In this context, Sparkle, with the associated capabilities of the Tim Group and its hubs in Palermo and Catania, is a key hub for international submarine cables and a place of security.
In fact, it is in Sicily that the two Internet poles of excellence at European level reside. The regional capital hosts the Sicily Open Landing and Interconnection Hub - Sicily Hub, a latest generation center equipped with cutting-edge technologies for data security, which has now established itself as the main point of exchange of Internet traffic between Europe and Africa, the Middle East and Asia. A new hyperconverged center is also located at the Sicily Lab in Catania, which houses Sparkle's orchestration and control systems for SD-WAN technologies.
Sparkle is also committed to the growth of technological and managerial skills in the region. By joining the YEP - Young Women Empowerment Program promoted by the Ortygia Business School Foundation, Sparkle supports the professional development of university students in Palermo and Catania in an individual mentoring path.
"A company like Sparkle, which insists on a fundamental area for the recovery of the country, demonstrates that we can compete for technological leadership in strategic sectors such as submarine cables for telecommunications, that are crucial both for geopolitical reasons and for Internet data security" commented Anna Ascani, Undersecretary of Economic Development with responsibility for telecommunications, digital, ultrabroadband and cooperative system. "Being here today is for me a sign of the Government's attention on issues that concern us more and more as citizens and as institutions".