20 September 2022
Accelerate your time to release publications
REGISTER NOW: FREE WEBINAR ON 30 SEPTEMBER 2022, 10:00-12:00 AM (CEST)
Everyone is talking about cloud computing. But what is it exactly and what benefits does it bring? How can I use cloud and what can I do in the cloud?
Here are three possibilities, just to name a few examples, which you can achieve easily with Google Cloud:
Future-proof infrastructure
Powerful data and analytics
and serverless: just code
Sparkle is hosting a free webinar on 30 September 2022, 10:00 - 12:00 to show you the way into the cloud and how you can start your journey with Google Cloud.
We will guide you through discovering the first steps in the GCP world including special offerings for Researchers & Students.
Secondly, we will introduce our Artificial Intelligence (AI) solutions, with which you can build your own models or use existing, pre-trained ones.
Finally, we will end up with our rocket fast HPC solutions and introduce you to Slurm and explore how to deploy such environments.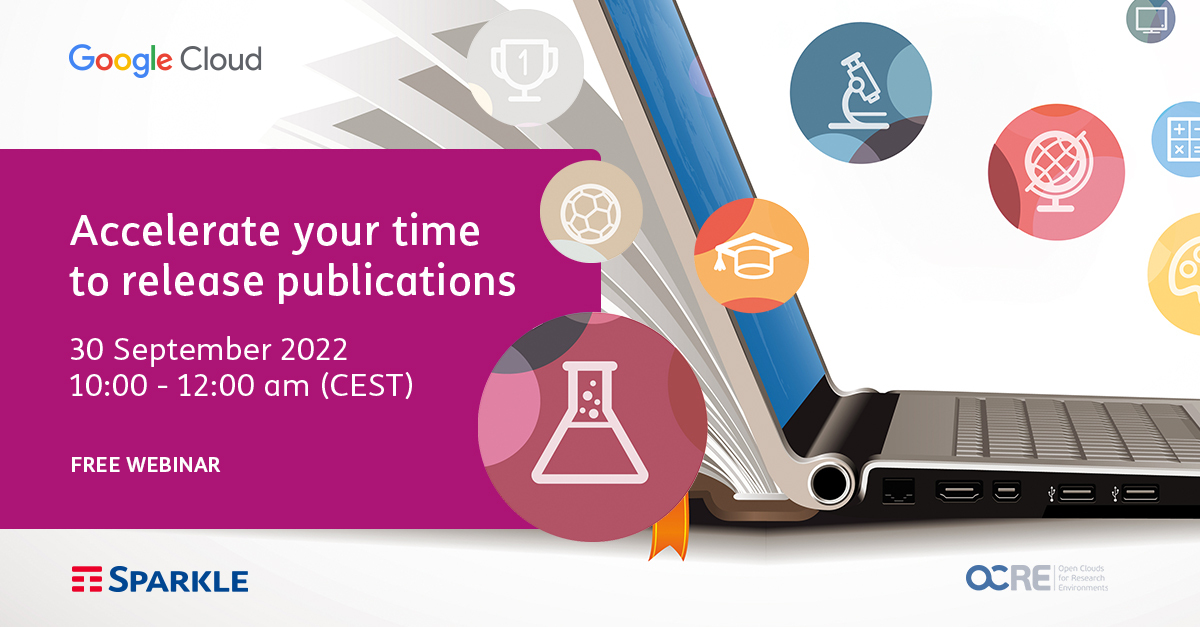 Agenda:
Discover Sparkle, its history as a TLC pioneer, its present as a global service provider and how and why, through the OCRE Cloud Framework, it is able to ease cloud adoption and provide German institutions with a first-class experience.
Paolo Perulli, Sales Manager Enterprise and European Institution
Oliver Lang, Sales Director Germany and Austria
This session will teach you:
a) How to get a free trial
b) How to onboard an institution, individual or group onto Google Cloud
c) Google Cloud programs and special offerings for Researchers & Students
Nora Limbourg, Customer Engineer, Google Cloud
Vertex AI: Build, deploy, and scale ML models faster, with pre-trained and custom tooling within a unified artificial intelligence platform
Nora Limbourg, Customer Engineer, Google Cloud
Google Cloud provides the HPC community with on-demand access to large amounts of high-performance resources with Compute Engine. But a challenge remains: how do you harness these powerful resources to execute your HPC jobs quickly, and seamlessly augment an existing HPC cluster with Compute Engine capacity
Christian Mezzanotte, Customer Engineer, Google Cloud