08 May 2022
World Red Cross and Red Crescent Day
Today is World Red Cross and Red Crescent Day, a time to celebrate the bravery and achievements of thousands of volunteers and staff around the world, whose life-saving and life-changing services ensure that we keep our commitment to humanity every day.
Often putting their lives at risk, teams deliver aid in line with seven fundamental principles: humanity, impartiality, neutrality, independence, voluntary service, unity, and universality.
One in 65 people in the world is helped by the Red Cross or Red Crescent each year.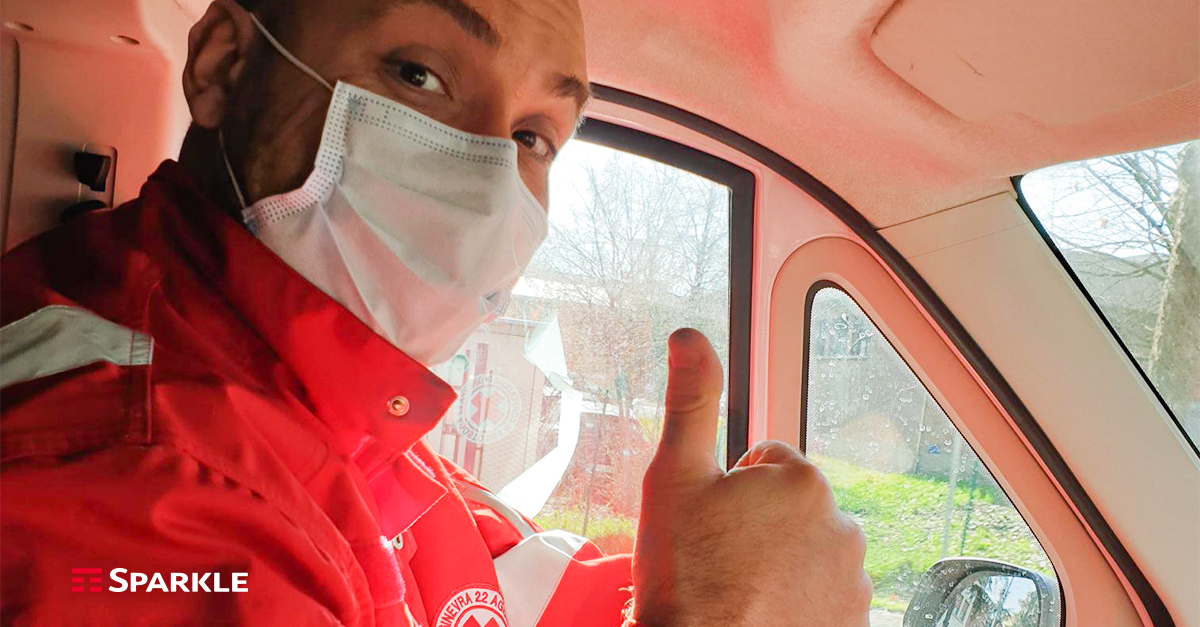 In the picture, our colleague Giovanni Bodini serving the Red Cross in Reggio Emilia.
At Sparkle we are more than proud to sustain his efforts and that of the many colleagues volunteers of the Italian Red Cross.
Visit here for more information on the Italian Red Cross
Visit here for more information on the International Committee of the Red Cross