11 October 2023
Sparkle: New Agreement with Kush Investments for The Provision of Virtual Fibers on the Equiano Submarine Cable
Sparkle, the first international service provider in Italy and among the top global operators, has signed an agreement with the UAE-based Kush Investments firm for the provision of virtual fibers on the Equiano submarine cable connecting South Africa, Nigeria, and Portugal.
By acquiring virtual fiber on Sparkle's Equiano asset, Kush Investments strengthens its ICT infrastructure portfolio and enables the development of new business opportunities and projects in the telecommunications sector in West Africa. This agreement follows the one reached last June for a virtual fiber on the upcoming Blue & Raman Submarine Cable Systems between Djibouti and Europe, which in turn will be instrumental in supporting digitalization in East Africa.
Mohammed Yusef, CIO of Kush Investments, said: "This second infrastructure investment aims at completing the digital coverage of the Sub-Saharan region of the continent from east to west. We are extremely pleased to partner with Sparkle on these initiatives and look forward to implementing new projects to drive the continued growth of the digital ecosystem in the years to come."
"We are delighted with this new agreement with Kush Investments, which confirms our shared vision on the importance of accelerating the development of international telecommunication infrastructures to support the impressive digital growth of Africa," said Enrico Bagnasco, CEO of Sparkle. "We are also proud to see how our recent acquisition on Equiano is already proving to be key to implementing our vision on the evolution of the telecom sector in the continent."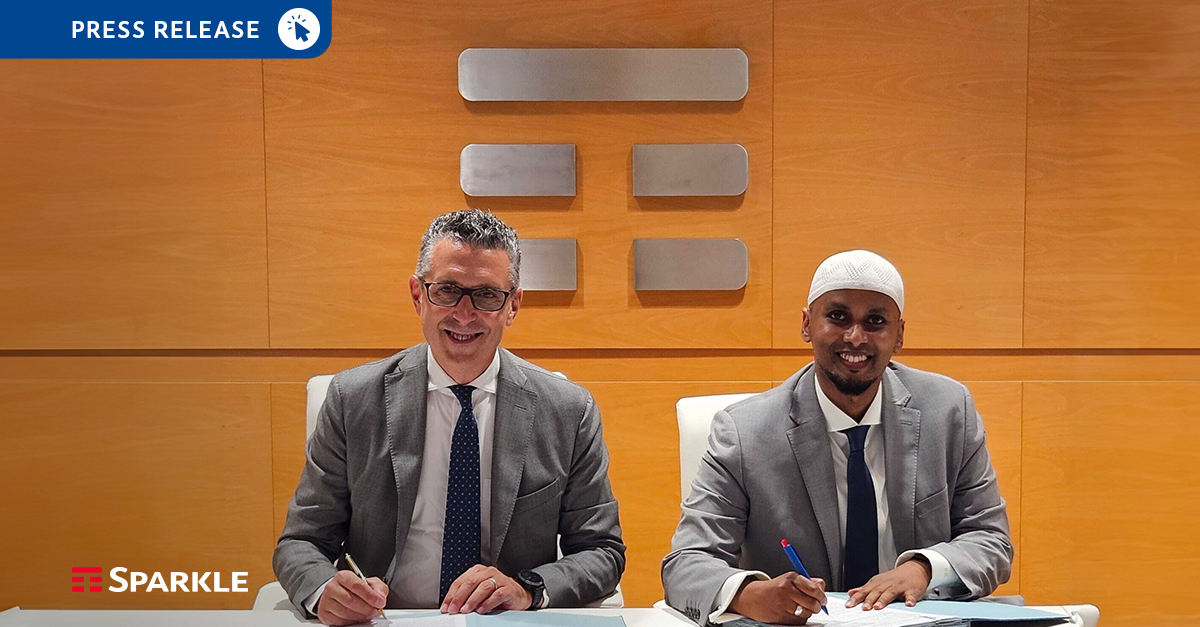 About Kush Investments
Established in Dubai, UAE, at the crossroads of the investment world, Kush Investments is a dynamic investment firm focused on impact investing in the sectors of energy, infrastructure, innovation, financial services, and agriculture across Africa. The firm focuses its catalytic investment focus on driving sustainable economic growth through its five-portfolios, in partnership with leading investors from Africa and the GCC.
About Sparkle
Sparkle is TIM Group's Global Operator, first international service provider in Italy and among the top worldwide, offering a full range of infrastructure and global connectivity services – capacity, IP, SD-WAN, colocation, IoT connectivity, roaming and voice - to national and international Carriers, OTTs, ISPs, Media/Content Providers, and multinational enterprises. A major player in the submarine cable industry, Sparkle owns and manages a network of more than 600,000 km of fiber spanning from Europe to Africa and the Middle East, the Americas and Asia. Its sales force is active worldwide and distributed over 32 countries.
Find out more about Sparkle following its Twitter and LinkedIn profiles or visiting the website tisparkle.com
Media Contacts
sparkle.communication@tisparkle.com
Twitter: @TISparkle