26 July 2021
Welcome to the OCRE Podcast Series
OCRE Podcast Series is born to show our passion for cloud technologies, discover major cloud trends and guide people into a journey of innovation.
In each episode, we dive deep into the details of the Project and meet different actors of OCRE Cloud Framework.
Episode 2 - Cloud benefits for R&E: a talk with David Heyns and Paolo Perulli
Ascolta "OCRE Project - Cloud benefits for R&E: a talk with David Heyns, GÉANT and Paolo Perulli, Sparkle" su Spreaker.
This is episode 2, and we have with us David Heyns, GÉANT Member and OCRE Project Director, and Paolo Perulli, Sales Manager Enterprise and European Institutions at Sparkle. A fresh deep talk on the evolution of the Cloud IaaS Framework into the present OCRE Framework to understand how cloud solutions could improve the digitalization process for R&E Community and how Sparkle could act as a Partner, Provider, and Integrator in easing this process. Discover more about Sparkle's business capabilities and the GÉANT ecosystem and how the Framework can be practically activated at ocre.cloud.tisparkle.com
Episode 1 - Introduction to the OCRE Cloud Framework
Listen "OCRE Project - Interview with Paola Crobu" on Spreaker.
We have Paola Crobu with us, Product Manager Multicloud Solutions at Sparkle, sharing her views on Cloud computing and the benefits for the Research and Education Community. We will discover more about our journey along the Institutions and how to support their move to the cloud.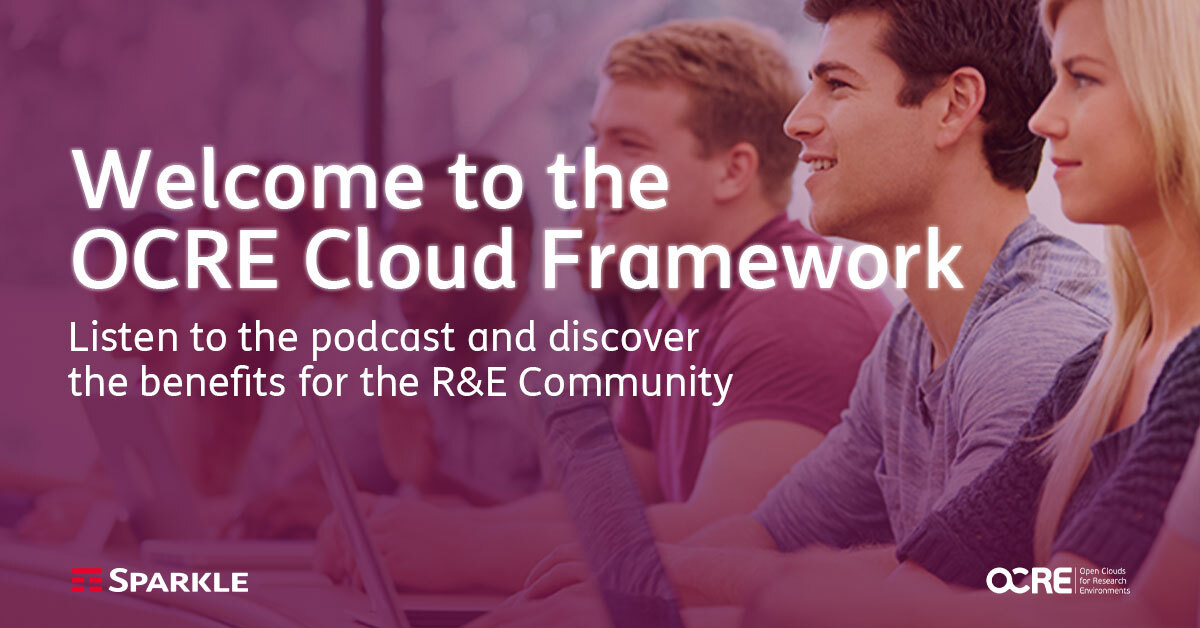 Since 2016, we have been working besides GÉANT, the leading organization of a consortium promoting OCRE Framework, created to sustain the Research and Education Communities towards the adoption of cloud services.
Discover more about Sparkle for Research & Education and the OCRE Cloud Framework at ocre.cloud.tisparkle.com