03 September 2021
Elisabetta Romano Receives the "Telecommunication Woman of the Year" Prize at the CC Global Awards 2021
The contest dedicated to the international wholesale industry also recognized Sparkle as "Best Digital Advertising Operator" for its communication strategy and for "The Global Backbone Experience" interactive website in particular
Rome, 3 September 2021
Elisabetta Romano, CEO of Sparkle, received the "Telecommunication Woman of the Year" award at the Carrier Community Global Awards ceremony held yesterday in Berlin and attended by leading executives from across the international wholesale industry. Within the contest, Sparkle was also awarded as the "Best Digital Advertising Operator" for its social media strategy.
At their fifth edition, the CC Global Awards recognise innovation, vision and excellence in the international wholesale community and are judged by a panel of analysts and experts from the industry.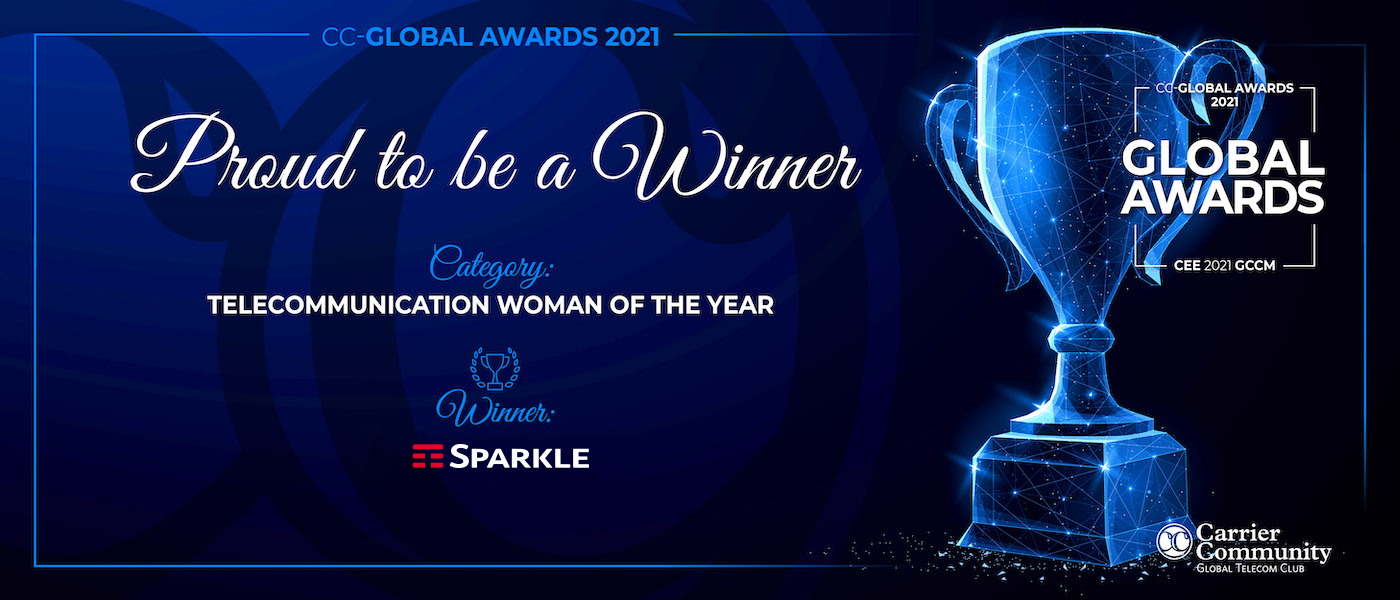 With the "Telecommunication Woman of The Year" award, the jury recognized Elisabetta Romano as an established and inspirational leader for the TLC community, having contributed significantly to the success of the company as well as to the development and transformation of the telecommunications sector. The award also recognized her commitment to developing female leadership and reducing gender inequality in a traditionally male-dominated technological sector.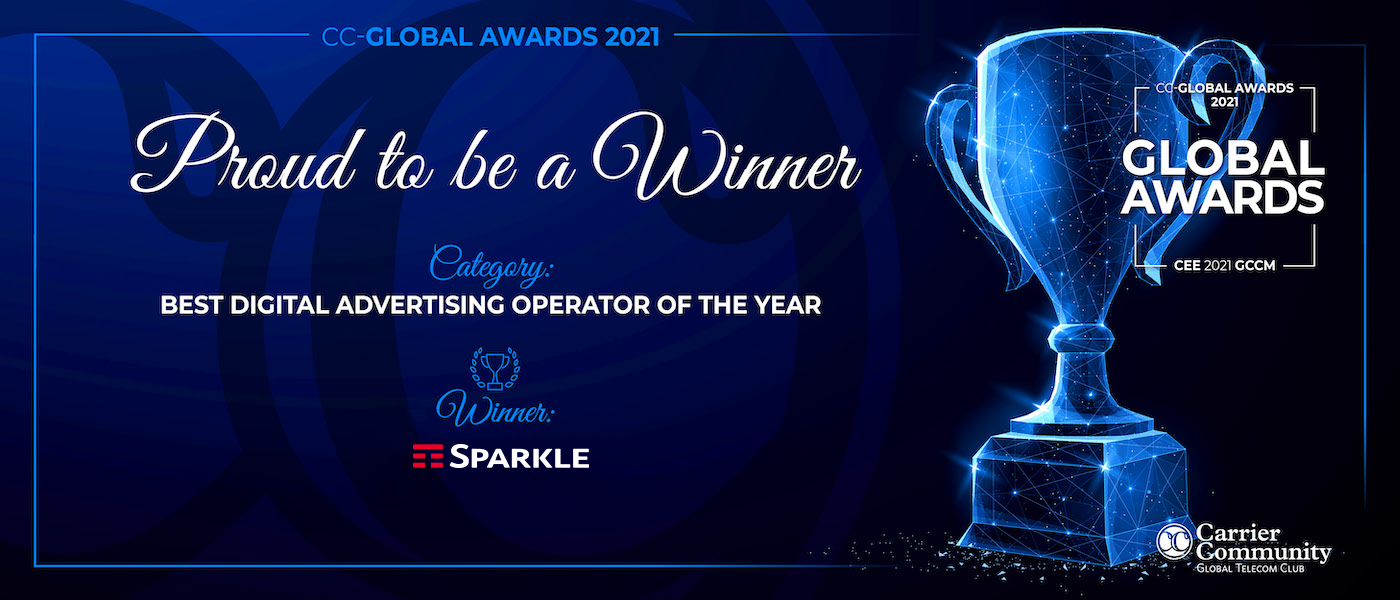 The "Best Digital Advertising Operator" award, on the other hand, rewards the growth of Sparkle's brand awareness thanks to its integrated communication strategy aimed at strengthening the identity of the company through multiple platforms and a diversified content mix, digital PR activities and targeted advertising campaigns.
In this context, the jury acknowledged in particular Sparkle's "The Global Backbone Experience" (TGBE), an interactive website - with no equals in the industry – launched in June 2020 and promoting the company's global network - a 600,000 km fiber-optic intelligent system featuring the latest technology to deliver sophisticated communications - in continuity with "The World's Communication Network" campaign launched in 2019.
Fully integrated with the corporate website, TGBE shows a detailed view of Sparkle's global network and assets through a top-quality, dynamic and engaging browsing experience. The website also features an easy search tool by location and a complete and comprehensive view of the services offered, with contact form to request information/quotations. Besides its communication purposes, TGBE has proven to be also a very effective tool for Sparkle's sales force and a highly appreciated showcase among the company's customers and partners.