22 February 2023
Sparkle is Platinum Sponsor of Capacity Middle East 2023
Connecting MENA regionally and internationally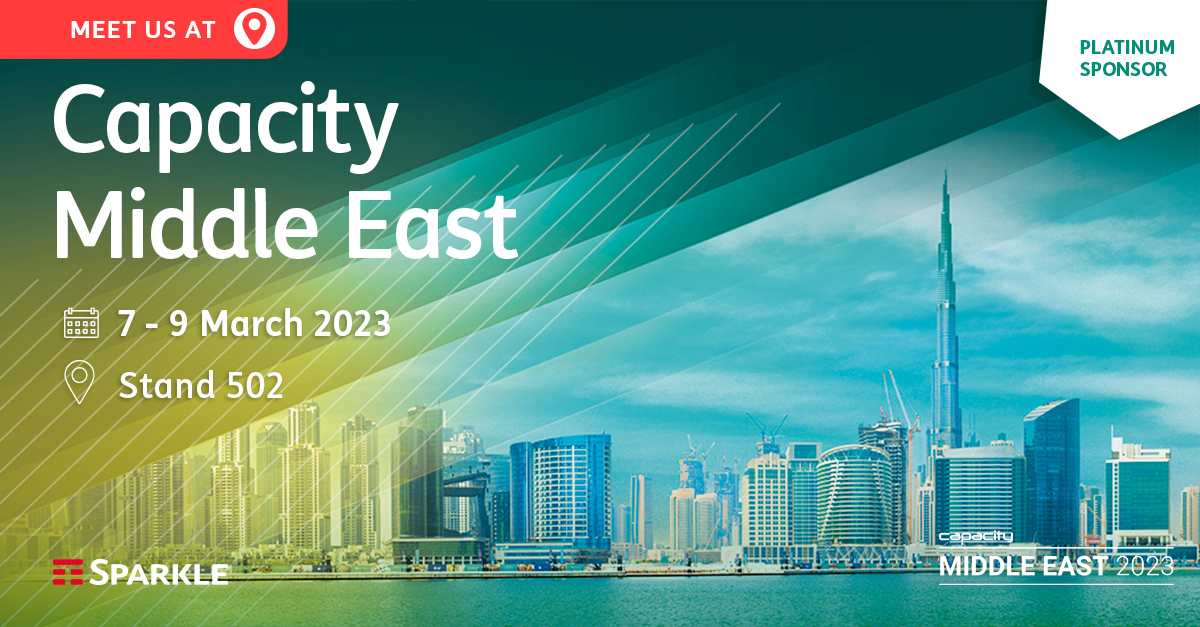 Sparkle is Platinum Sponsor of Capacity Middle East 2023, from 7 to 9 March.
As growing international interest continues to take shape in the Middle East, there is a strong potential for regional and overseas telco players to collaborate in order to connect those players in the Middle East to markets like Europe and Africa.
Don't miss the opportunity to meet our representatives at booth 502, meeting room Al Maha and also on Swapcard virtual platform.
The event is taking place at the Grand Hyatt Dubai, with a Welcome Reception on 6 March.
For daily updates follow us on LinkedIn and Twitter!