09 February 2023
Sparkle wins "Outstanding Contribution to TM Forum Assets" at TMF 2022 Catalyst Awards
The award recognizes the most substantial contribution to TM Forum's assets implementing real use cases in the context of Intent-driven autonomous networks
Sparkle has been awarded with "Outstanding Contribution to TM Forum Assets" awards at a ceremony held in Cascais (Lisbon) during the TMF event that took place on 6-9 February.
Dario Serra, part of Sparkle Information Technology team managed by Lorella Scalcione, together with all members of the catalyst team Intent-driven autonomous networks Phase II, demonstrated a zero-touch customer experience, self-healing and self-optimization capabilities in multi-vendor, autonomous domains.
The catalyst has showcased intent implementations according to CSP-defined business objectives by developing intent interfaces and models at the business, service and resource layers, as per the Autonomous Networks Reference Architecture.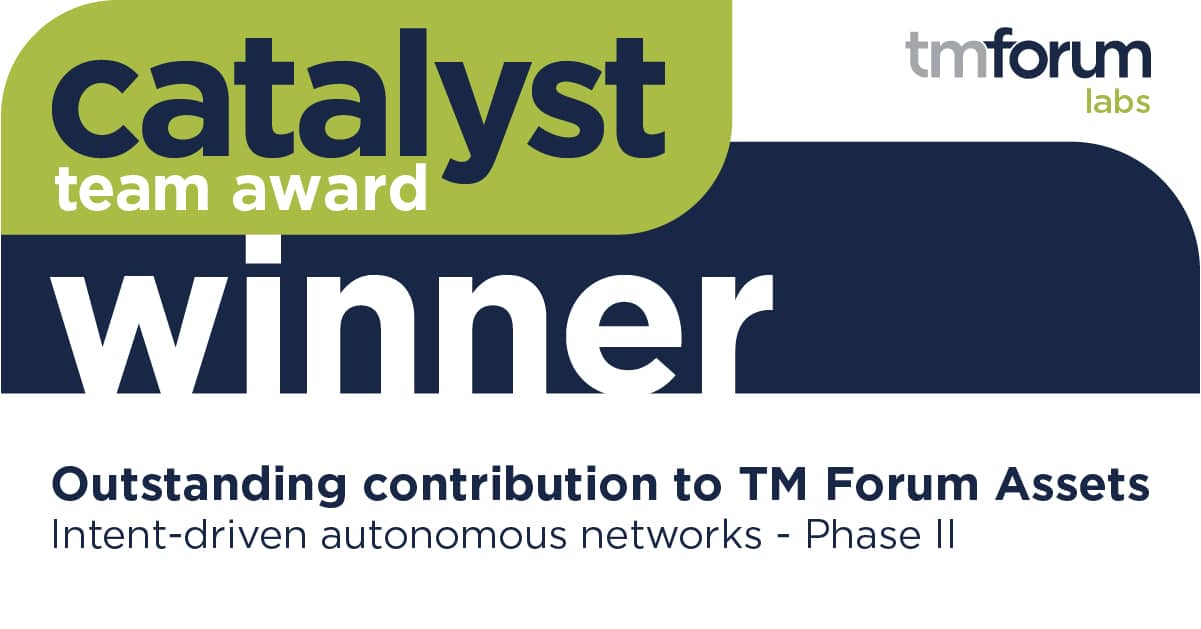 Champions in demonstrating intent-driven, multi-layer, autonomous operations with TM Forum Open APIs: AIS, CAICT, Orange, TIM, Sparkle, Telenor, Vodafone

Participants: Cloudblue, Ericsson, Huawei, Intraway, TEOCO, Universita degli studi di Milano