12 November 2020
4 WEEKS 4 INCLUSION: Enhancing Inclusion to Make the Difference
Sparkle participates in the #4W4I initiative of the TIM Group that gathers 27 Italian companies in an inclusion project aimed at sensitizing on the topics of inclusion and appreciation for diversity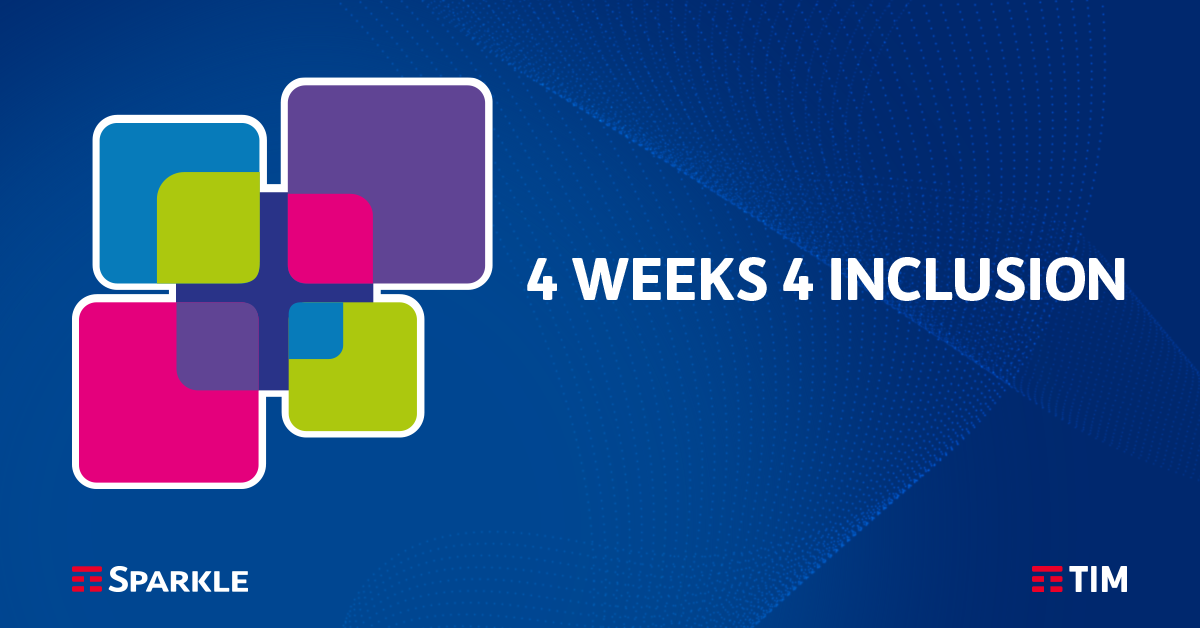 "4 Weeks 4 Inclusion" (#4W4I) is the name that has been given to the intercompany programme being launched in 2020 with the contribution of 27 different companies that have come together to prepare a 4-week calendar for their employees, packed with shared digital events, including webinars, digital labs and creative groups dedicated to inclusion.
For the first time, a great many companies of the production ecosystem have networked and joined forces for an important project to sensitise towards the topics of inclusion and the appreciation of diversity.
> Read the official Press Release
Within the #4W4I project, "Beware of the Straw Man Argument" is the title of the webinar planned on 23 November featuring our CEO Elisabetta Romano and Roberto D'Incau, Founder and CEO of Lang&Partners Younique Human Solution, discussing the importance of inclusiveness also for the current digital evolution.
> Discover more and register here to attend the event