14 October 2020
Aydınlı Group accelerates its digital transformation with Sparkle
Aydınlı Group, one of the biggest players of ready-to-wear retail in Turkey, launched its multi-cloud system with Sparkle as the latest step of its ongoing digital transformation investment and process. In addition to achieving high accessibility and usability capabilities with 60% cost advantage, Aydınlı Group is able to provide uninterrupted service even when traffic is at its highest, from detailed retail operations to online stores
Istanbul, 14 October 2020
Sparkle, the first international service provider in Italy and among the top ten global operators, has established an end-to-end structure with a multi-cloud architecture for Aydınlı Group, one of the biggest players of ready-to-wear retail with 659 stores across 55 countries.
The cooperation between the two companies started with a data backup project and continued to grow in the following years adding Turkey's first disaster recovery center to ensure real-time data replication.
"We increased the scope of our cooperation by more than 500 percent"
Aydınlı Group Information Technologies Director Mehmet Mart, stated that they achieved 60 percent cost saving by working together with Sparkle. Mart commented: "Today, we use almost all the services offered by Sparkle. 60 percent of our vital and critical systems are located in the data centers of Sparkle and all infrastructure security is provided by Sparkle."
Today, all critical merchandising systems such as payment/POS systems, CRM applications and web services used by all of its stores are located in Sparkle data centers in a scalable structure with hybrid cloud solutions. By complementing managed private cloud applications with Sparkle cloud platform, the company has built a reliable and extensible hybrid structure that reduces physical hardware risks, specifically meeting big data storage and backup needs.
Download the Success Story (English)
Başarı Hikayesini (Türkçe) indirmek için buraya tıklayınız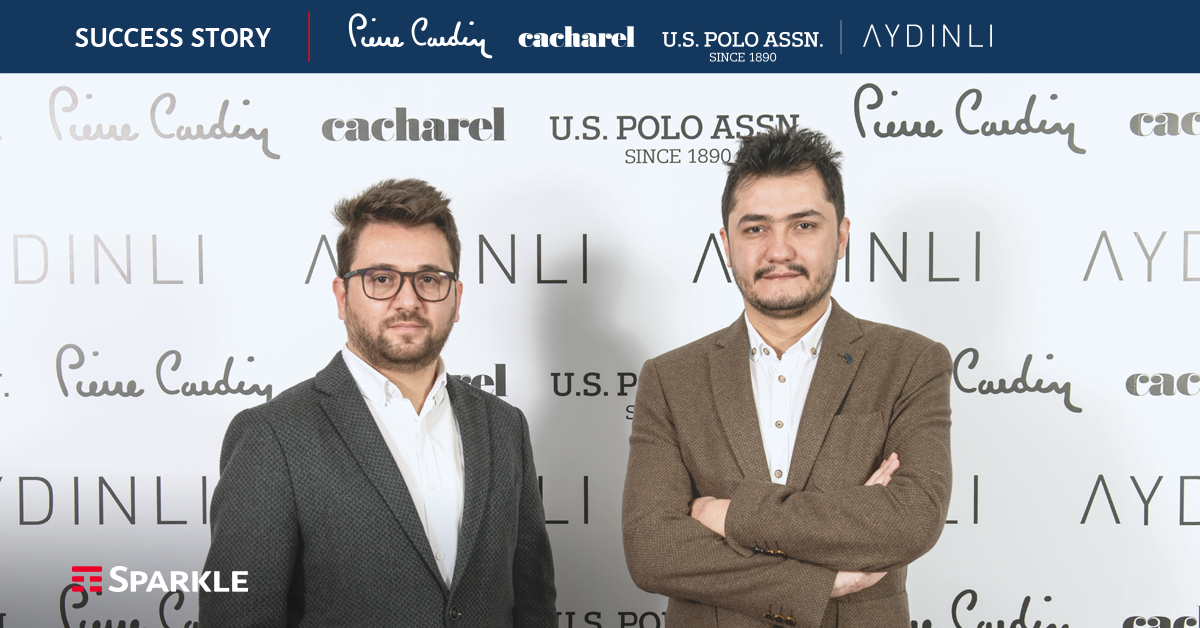 About Aydınlı Group
Aydınlı Group, one of the biggest players of ready-to-wear retail; the company continued its growth especially with the investments it has implemented in the last three years.
Aydınlı Group, adopts the principle of quality service, pays attention to universal values, produces sensitive to environmental awareness, and provides world-class services with its customer-oriented working system. The company has a total of 659 stores including 304 foreign stores. With over 4800 employees, Aydınlı Group is one of the biggest apparel retailer of Turkey and the surrounding geography.
Aydınlı Group operates in 44 countries with U.S. Polo Assn., in 10 countries with Pierre Cardin and 8 countries with Cacharel. Aydınlı Group has licensing rights in 55 countries.