12 April 2021
Sparkle is Platinum Sponsor at Capacity Middle East 2021: Reconnect
Reuniting the Middle Eastern telecoms and ICT infrastructure communities
Sparkle is Platinum Sponsor at Capacity Middle East 2021, returning to Dubai on 18 & 19 May 2021 - and online from 23 March to 19 May - to reconnect the community.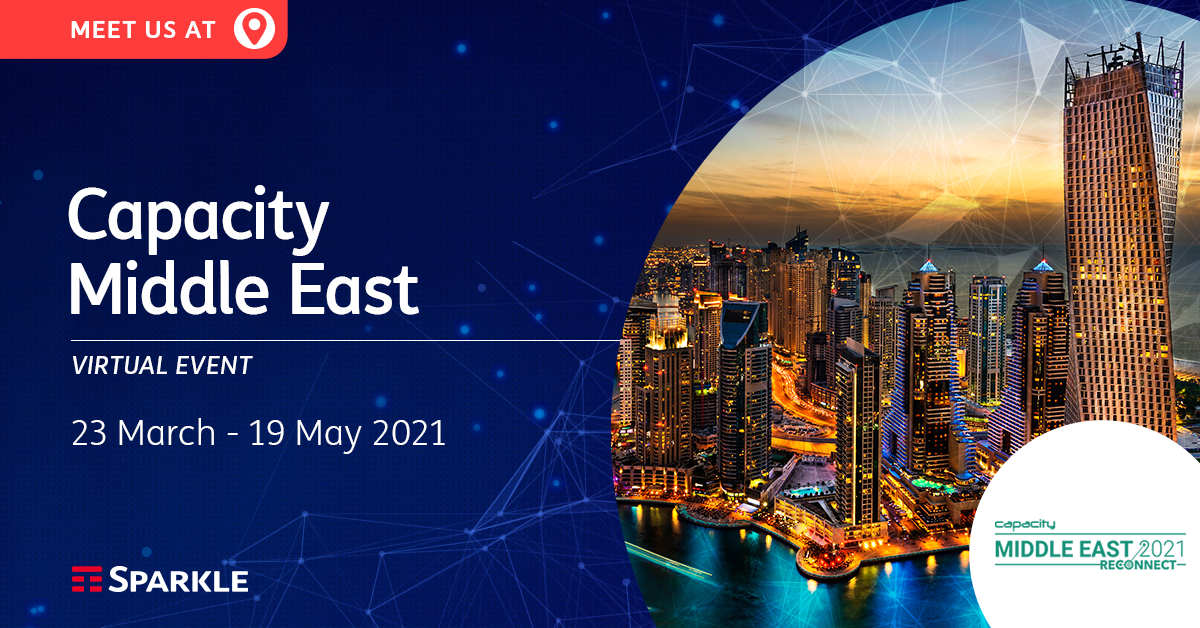 After a year of virtual networking, the event will unite in Dubai the region's key TLC and ICT players.
In addition to the onsite experience, a weekly agenda content starting from 23 March through to 19 May will be delivered through a virtual event platform to continue to keep the community connected across the region and beyond.
You can access the platform and watch the sessions live or on-demand through this link.
Don't miss our Giuseppe Valentino on 26 April at 11:00 am (CET). He will take part to the panel "Panel: Peering: The pursuit for interconnectivity and low latency" about the importance of peering that has arguably been never greater as the rise of high-definition video and other content during the pandemic has put greater emphasis on low latency times and higher quality.
We will look at aspects of the peering market, including whether there is great need for IXPs to better interconnect with each other.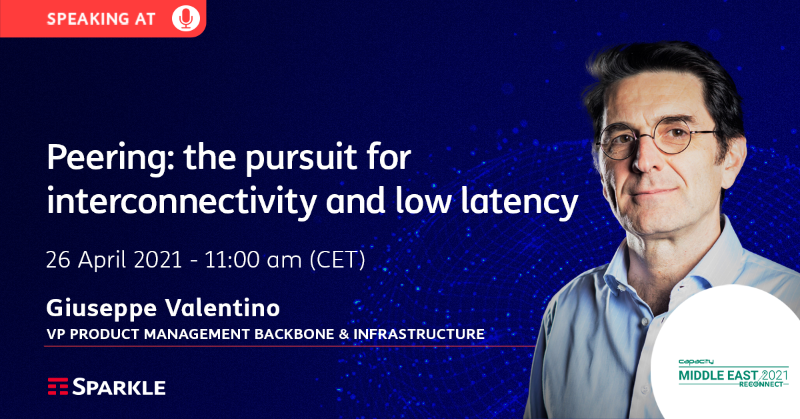 In recent times, OTTs and hyperscalers have been driving the evolution of finance models for new submarine cable systems, in collaboration with specialist partners. While the Covid-19 pandemic has caused bandwidth use to jump, amid a rush for buying more submarine cables and provide more interconnection with the likes of cloud service providers. In the midst of high competition, is the consortium model still viable today or will there be any other shifts in ownership structures?
Let's discuss about the scenario with our Daniele Mancuso, Chief Product Management, ​who will take part to panel "Do subsea ownership models need a rethink?" on 10 May at 11:00 am (CET).
You can access the platform and watch the sessions live or on-demand through this link.
On Monday 17 May, CEO Elisabetta Romano will take part to "#KeepingTheWorldConnected – one year on". With the Global Leader's Forum initiative in #KeepingTheWorldConnected having turned one, this year's GLF panel will both reflect on not only how the carrier industry has been affected by the Covid-19 pandemic, but also what are the key trends shaping the industry in 2021 and beyond.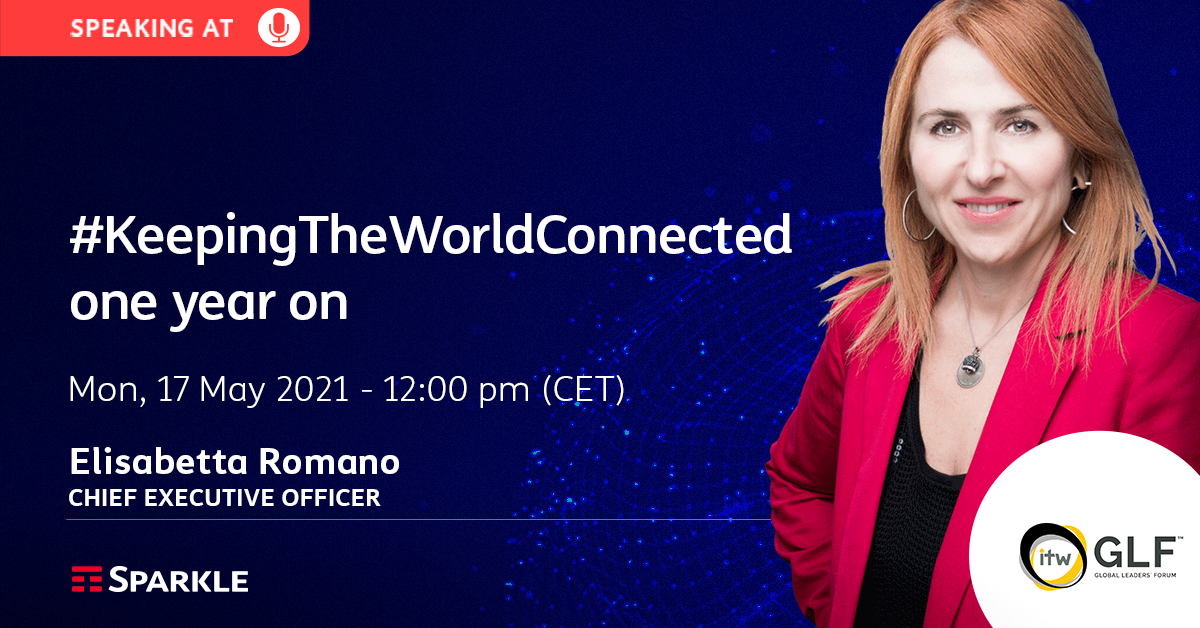 The panel will also discuss key themes impacting the wholesale carrier market as we emerge from the pandemic, focusing on organisational issues such as employee wellbeing and diversity & inclusion.
Join Sparkle at Capacity Middle East through this link!