09 March 2022
Sparkle is Platinum Sponsor of Capacity Middle East 2022
Connecting MENA regionally and internationally
Sparkle is Platinum Sponsor of Capacity Middle East 2022, from 28 to 31 March.
The event is taking place at the Grand Hyatt Dubai, with a Welcome Reception on 28 March, followed by three days of networking, meetings and conferences. The event can also be attended virtually, with online content as well as virtual networking opportunities for those unable to travel.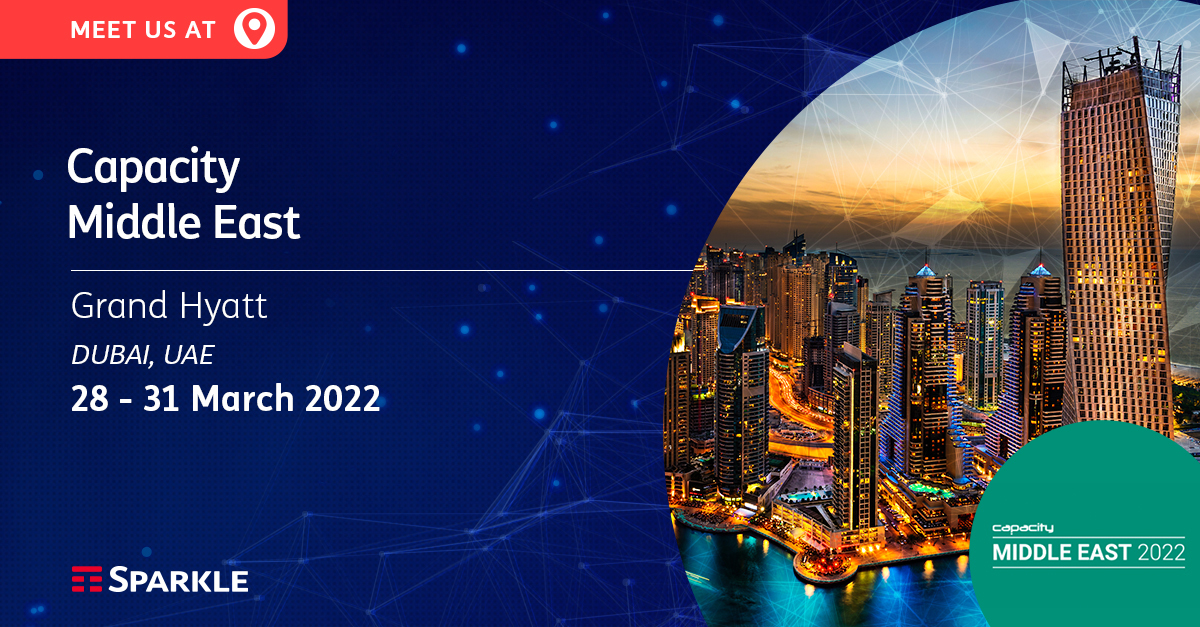 As growing international interest continues to take shape in the Middle East, there is a strong potential for regional and overseas telco players to collaborate in order to connect those players in the Middle East to markets like Europe and Africa.
Our Giuseppe Valentino, EVP Backbone & Infrastructure Solutions takes part to the panel "The value of overseas investment in Middle Eastern infrastructure" on 30 March at 2:00 PM (AT) to share our vision on:
The key strategic markets to build infrastructure in the Middle East
Content is king – Requirements on connectivity and latency for content services like gaming and streaming. Plus, content delivery networks
As Covid has created uncertainty around the global market, does the Middle East represent the true commercial beacon of light?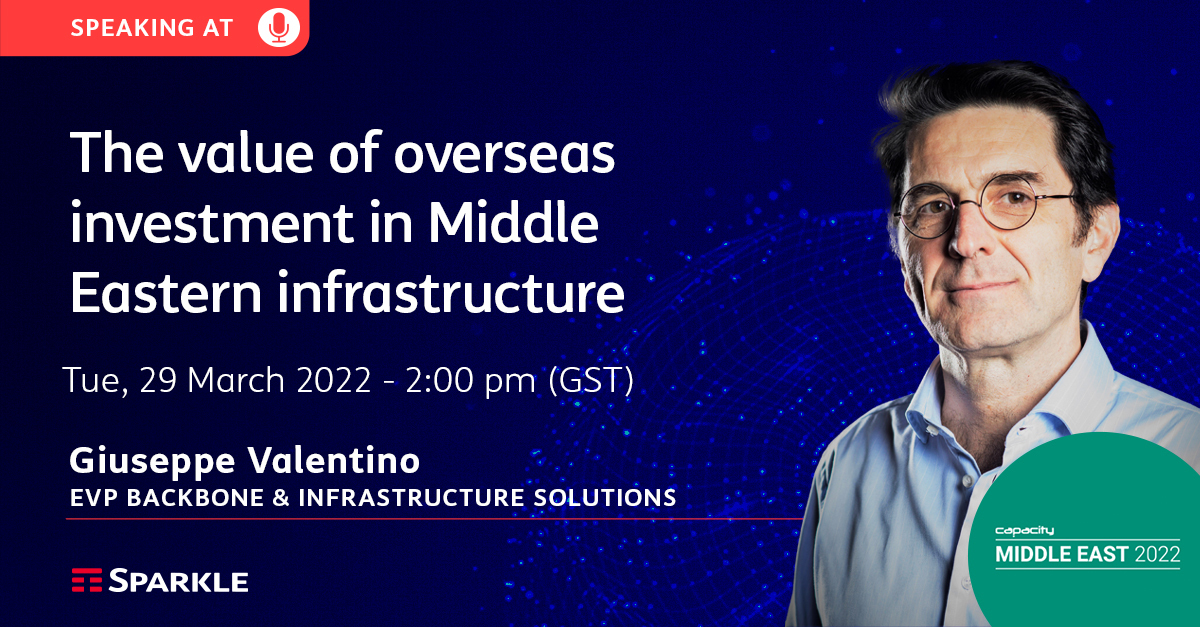 This onsite panel session will be made available to watch on demand on the Capacity Middle East Swapcard virtual platform after the conclusion of this year's onsite event.
For daily updates and take contact with our delegates follow us on LinkedIn and Twitter!