09 June 2020
Sparkle at ITW - International Telecoms Week 2020
We are happy to announce our participation in the International Telecoms Week (ITW), the most important event for the international wholesale industry that this year is going virtual from 15 to 18 June.
During the event, in its virtual booth, Sparkle will showcase its broad offering, illustrate new services and infrastructural projects and and discuss the most relevant industry trends.
Sparkle will also actively participate in the ITW Global Leaders' Forum (GLF), a network of the leaders from the world's largest wholesale carriers, who will convene at ITW to discuss strategic issues and collaborative activities with the aim of driving the next phase of growth for the industry.
In the last months we've taken all necessary measures to ensure the continuity of activity while protecting the safety of our employees and customers. We are still facing complex challenges in a constantly changing scenario. As international carrier, our first mission is supporting our customers and therefore #KeepingTheWorldConnected.
Click here to get in touch!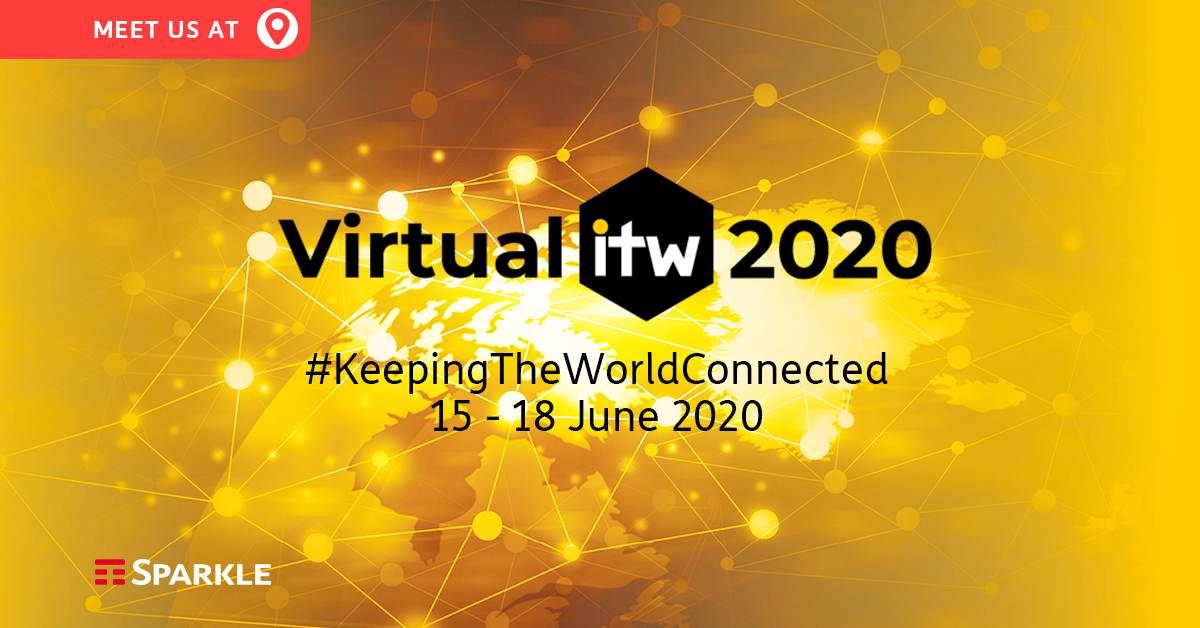 Good to Know:
ITW annually gathers 7,000 industry leaders and decision makers from 2,000+ companies and more than 135 countries worldwide, offering a unique opportunity to share market updates, reinforce partnerships and explore new business opportunities.
Virtual ITW Platform will facilitate matchmaking, networking and online meetings and roundtable discussions. The online event will enable us to interact each other and learn.
The Virtual ITW 2020 conference program is structured into thematic days:
Monday's theme is Keeping the World Connected and our CEO Mario Di Mauro will be among the panelist of the first speaking session: Future of Connectivity After COVID-19
Tuesday's theme is Future: Applied
Wednesday's theme is Connectivity Around the World. Our Carmine Sorrentino - EVP Region Americas - will discuss the Company's view and strategies in the Americas
Thursday focuses on Keeping the Community Together.