28 September 2021
CC - Telco Infrastructure Summit 2021
Sparkle and Carrier Community look forward to hosting the second Rome CC Telco Infrastructure Summit on 29 and 30 September (on site and virtual).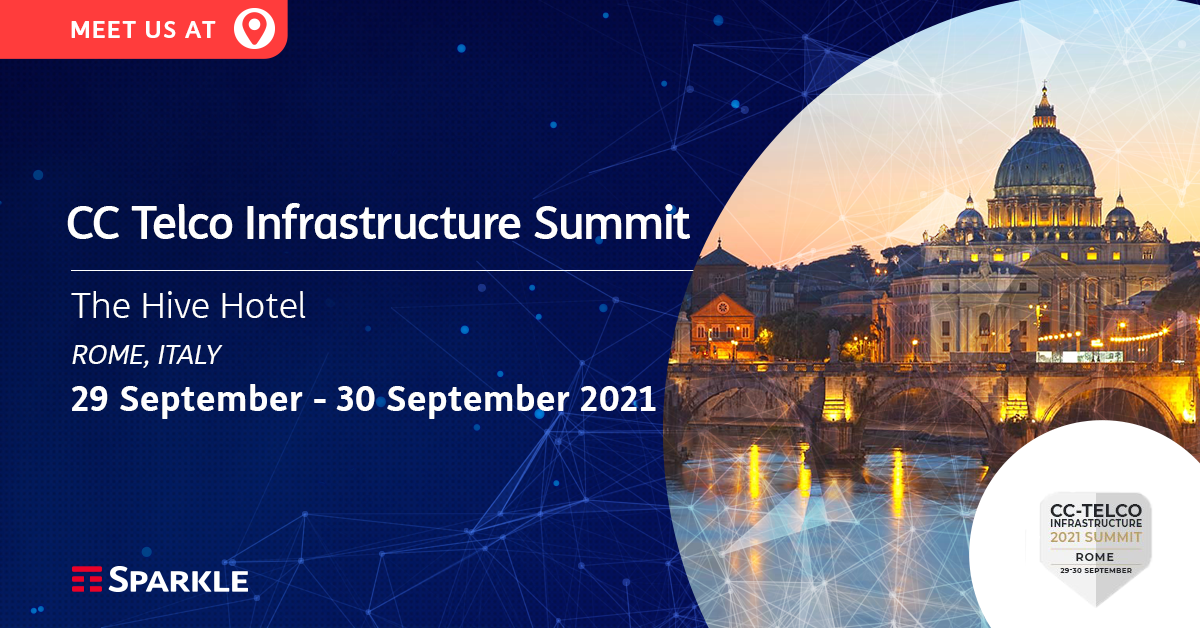 During this two-day meeting, leading industry members from Telco and ICT come together to learn, share and shape the industry and discuss digital development, transformation and current market trends. Moreover, on-demand key-note presentations and panel sessions are accessible online.
We are pleased to invite you to the following panels:
Day 1
Day 2
Click here to see the full agenda!