25 November 2021
Connecting Africa to Digitalization and Economic Growth: an Empirical Assessment
On November 25, the presentation of the paper realized by TIM Study Centre to evaluate the effect of the use of ICT Infrastructure on the economic growth of African countries over 10 years
The spread of Information and Communication Technology contributes to the economic growth of each country.
Starting from this fact, the study aims to evaluate the effect of the use of ICT Infrastructure on the economic growth of African countries over 10 years (2010-2019).
With the aim of better understanding what contribution is offered by each component of the ICT infrastructure, the study separately analyses three parts of the diffusion in the use of ICT infrastructures: the growth of broadband subscriptions, the growth of international connectivity, and the evolution of end-user spending in Information Technology.
Governments can stimulate the development of the economy also by encouraging the use of ICT services such as fixed and mobile broadband, international connectivity, Information Technology.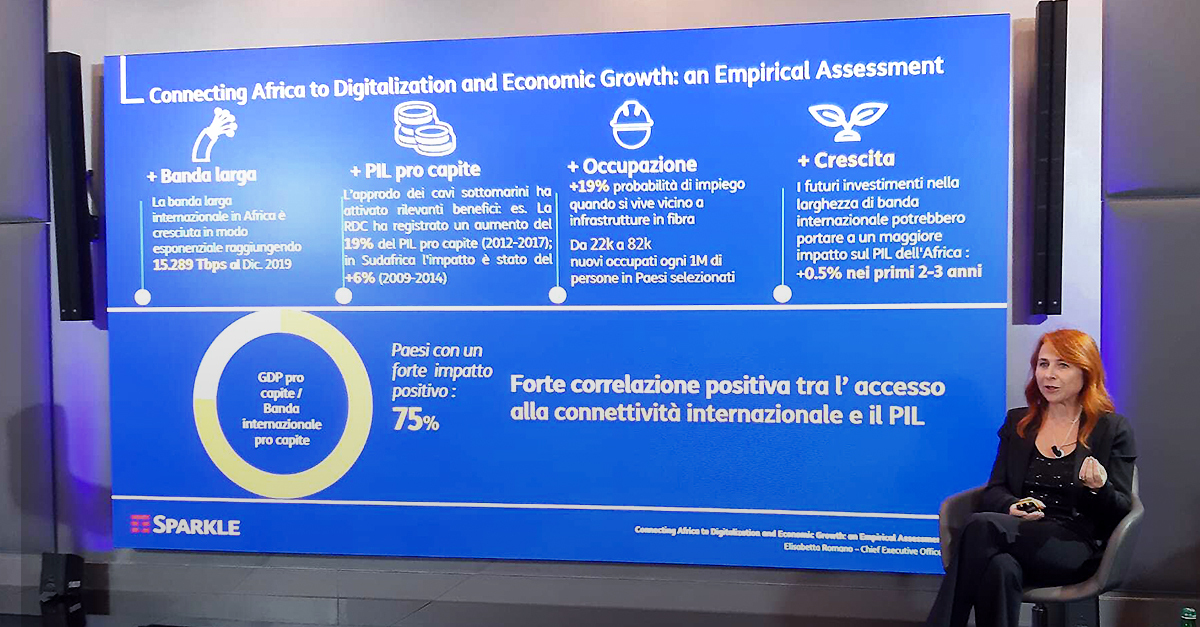 The study has been presented on 25 November 2021 in Rome by:
Carlo Nardello, Chief Strategy, Business Development & Transformation Officer at TIM
Elisabetta Romano, Sparkle Chief Executive Officer
Massimo Dal Checco, Assafrica Chairman
With the participation of the authors Michele Palermo and Guido Ponte from TIM Study Centre​​​​
Download the Study (in English)
Download the Abstract (in English)