27 June 2022
Sparkle Among the Big Winners at the Carrier Community Global Awards 2022
Sparkle recognized as "Best Data/Capacity Provider of the Year" and also awarded for the "Best Digital Transformation Programme"
Berlin, 23 June 2022
At the Carrier Community Global Awards ceremony in Berlin, attended by leading executives from across the international wholesale industry, Sparkle is among the big winners being awarded as the "Best Data/Capacity Provider of the Year" and for the "Best Digital Transformation Programme".
The CC Global Awards, at their sixth edition, recognize innovation, vision and excellence in the international wholesale community and are judged by a panel of analysts and experts from the industry.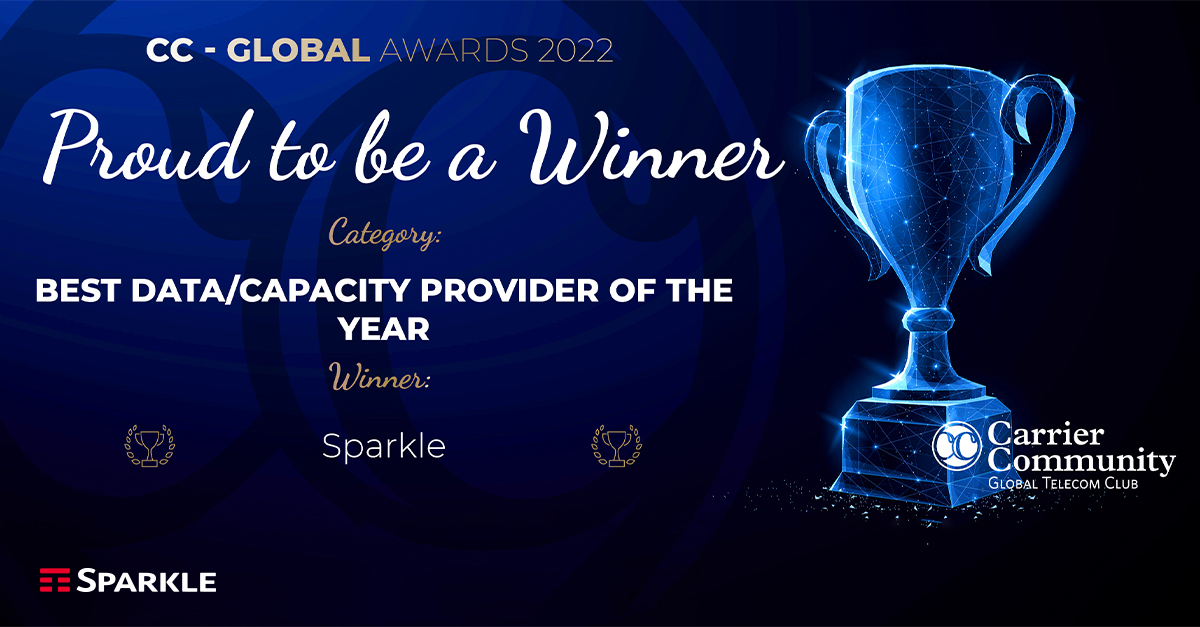 With the "Best Data/Capacity Provider of the Year" award, the jury recognizes Sparkle's excellence in deploying forward-looking technologies as well as the quality of its most recent large-scale infrastructural projects and innovative solutions in the IP & Data area:
• the collaboration with Google to build Blue & Raman Submarine Cable Systems connecting Italy with India;
• the extension of Nibble, the first pan-Mediterranean optical network;
• the launch of Panama Digital Gateway;
• the upgrade of IP service Seabone, now available to support speeds up to 400 Gbps;
• the launch of a Multi-vendor SD-WAN solution combining different SD-WAN technologies and Sparkle's network security capabilities into a single managed service for hybrid, secure and low-latency connections globally;
• the recognition in the 2022 Gartner® Magic Quadrant™ for Network Services, Global, becoming the first Italian-based operator to be listed among 18 network service providers with global coverage evaluated for their completeness of vision and ability to execute.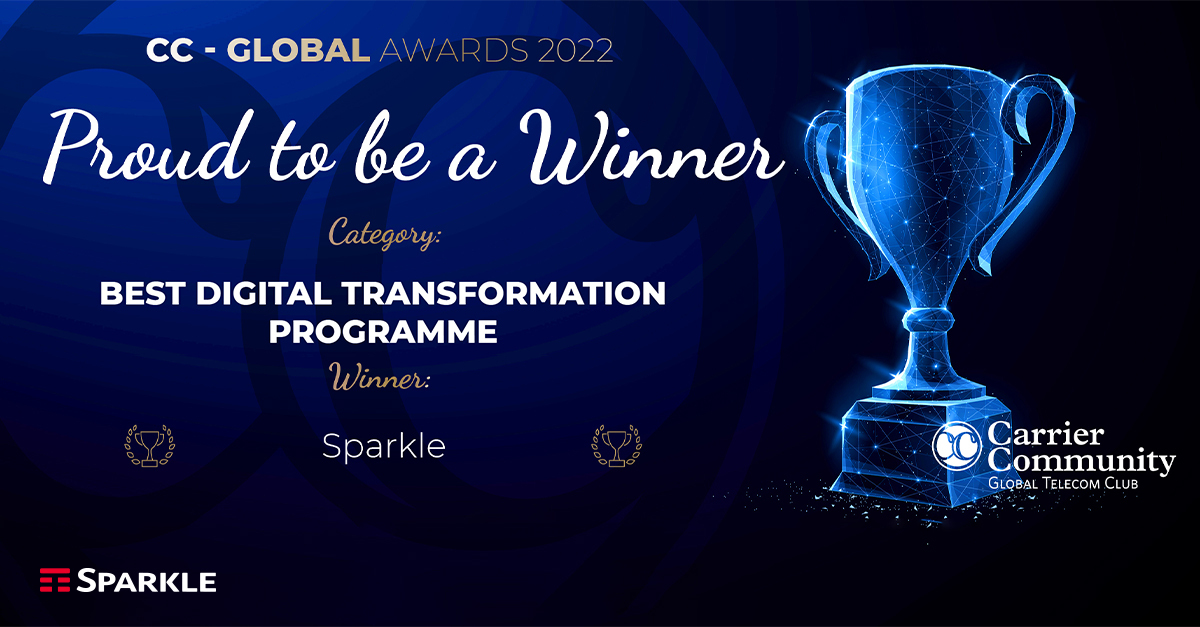 The "Best Digital Transformation Programme" award, on the other hand, rewards Sparkle's successful One Customer View/One Company View (OCV2) digital transformation project aimed at improving customer experience moving from a "network-centric" to a data-driven "customer-centric" company, able to leverage on tools and data to identify and address customers' needs efficiently and in a proactive way.
Sparkle's OCV2 programme successfully integrated and automated BSS and OSS data in a unique Big Data analytics – able to process and correlate both internal and third-party data in real-time – thus improving customer knowledge and efficiency.
The depth and the extension of Sparkle's transformation - that involved 50+ services, all its subsidiaries around the world, more than 30 business and technical processes as well as all company departments - makes it unique in the industry.
Media Contacts
+39 06 368 78231
sparkle.communication@tisparkle.com
Twitter: @TISparkle