02 March 2022
Sparkle is Bronze Sponsor of Capacity LATAM 2022
Driving Latin America's connectivity strategy for the year ahead
Sparkle is Bronze Sponsor of Capacity LATAM 2022, one of the most important events for the international wholesale industry in Latin America that this year is going blended - both live in Miami and virtual - on 15 and 16 March.
During the event, in our booth, we showcase our broad offering, illustrate new services and infrastructural projects and discuss the most relevant industry trends.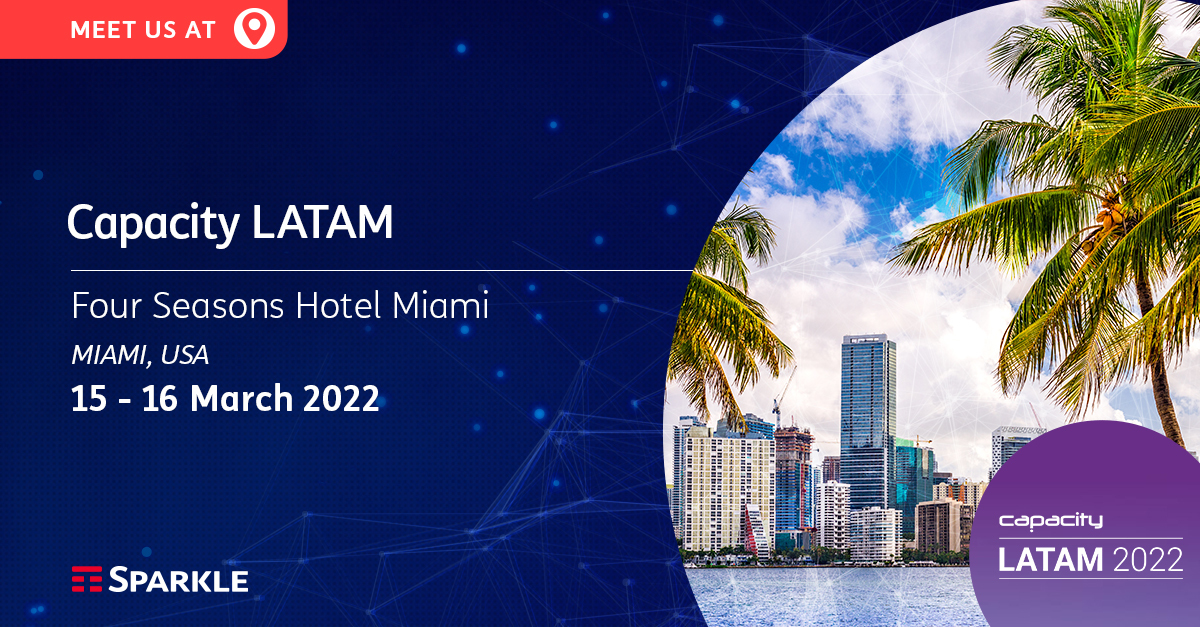 On 16 March at 11:00 am (ET) don't miss the speech of Federico Porri - CTO Sparkle Americas - panelist of "Exploring Transformative Subsea Projects", focused on the upcoming Firmina cable, which promises to transform connectivity into Latin America. This session looks at:
how partnerships are crucial to delivering new cable projects
how new projects can transform connectivity in the region
In addition to the onsite experience, the event is delivered through a virtual event platform to continue to keep the community connected across the Americas and beyond.
You can access the platform and watch the sessions live or on-demand through this link (select the free pass for virtual attendee).