08 June 2023
Sparkle Signs a Memorandum of Understanding with LPTIC on the BlueMed Submarine Cable
The MoU concerns the building of a new infrastructure connecting multiple landings in Libya to Italy and Europe
Rome, 7 June 2023
Sparkle, the first international service provider in Italy and among the top global operators, announces that today, on the occasion of the visit to Rome of Abulhamid Dabaiba, Prime Minister of the Government of National Unity (Gun), has signed a Memorandum of Understanding with Libya Postal Telecommunication and Technology Holding Company (LPTIC), the Libyan state-owned telecom company operating in fixed, mobile and data telco services, concerning the building of a new submarine infrastructure connecting multiple landings in Libya to Sicily, and via Italy to Europe through Sparkle's new BlueMed Submarine Cable ("BlueMed").
Signed by Mohamed IB. Mohamed Ben Ayad, Chairman of LPTIC, and Enrico Maria Bagnasco, Chief Executive Officer of Sparkle, the MoU also foresees the possibility for Sparkle to offer LPTIC additional services as well as rights over the BlueMed to be further examined and detailed by the parties in view of the definitive agreement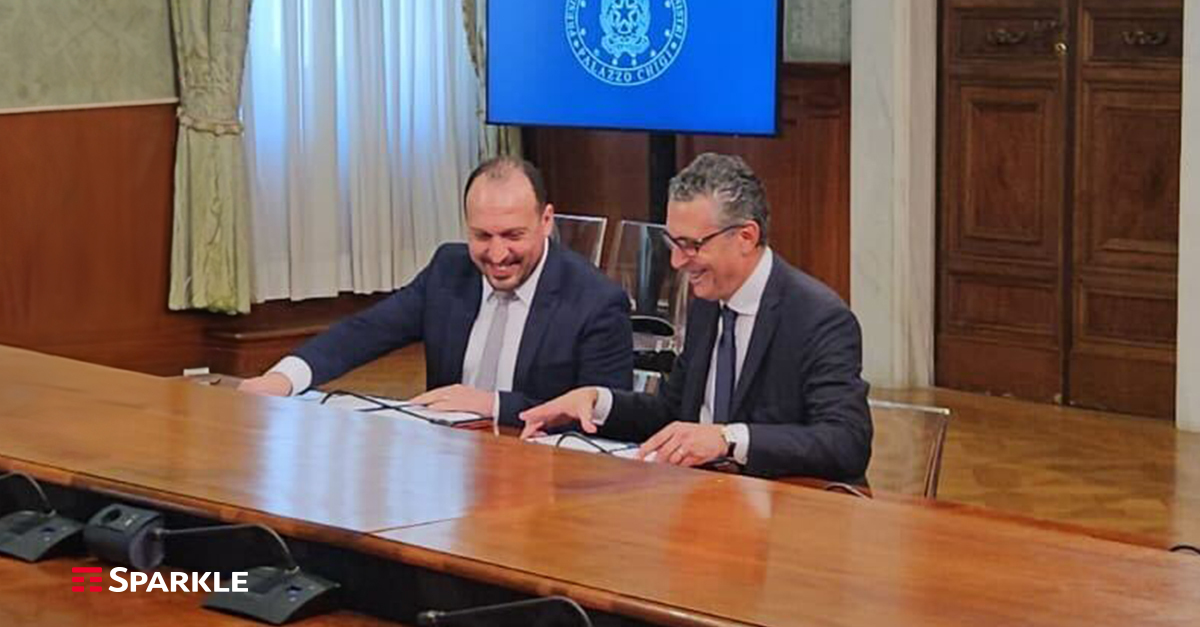 About LPTIC
The holding company was established in accordance with Prime Ministerial Resolution No. (63) for the year 2005 AD in order to be a holding company that owns large telecommunications companies, namely Libyana, Al-Madar, Libya Telecom and Technology, the new generation of technology, international communications, and Libya Phone, as these companies have a major role in the development of telephone communications, mobile phones, and communication With the Internet, it has raised the efficiency of communications in Libya and enabled the largest possible number of citizens to obtain Internet service, whether it is through mobile phone companies such as Libyana and Al-Madar, LTT, Aljeel, Hatif Libya , LITC , Al bonus investment, Libyan telecom academy, Libyan post. as as the Internet.
Media Contacts
+39 06 368 78231
sparkle.communication@tisparkle.com
Twitter: @TISparkle