17 July 2020
Sparkle for Géant: Discover the New Dedicated Website
Over the last months the importance of networks, reliable connectivity and digital services has been dramatically highlighted also for the education and research sectors.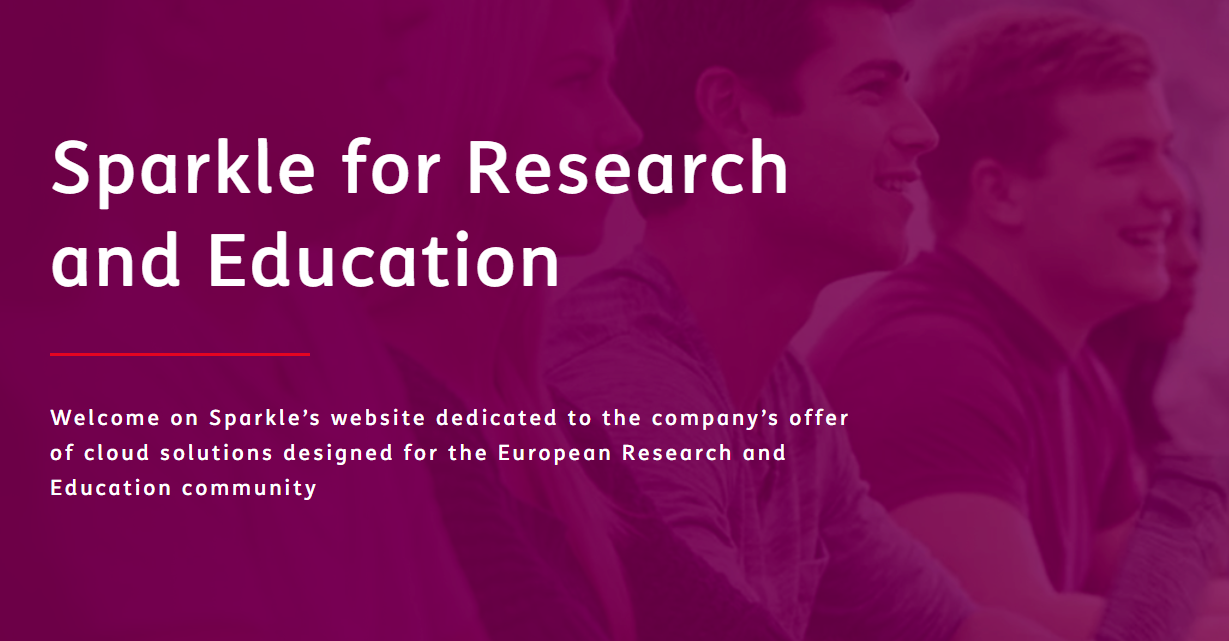 Sparkle provides cloud services in these fundamental fields thanks to a long-standing agreement with Géant, Europe's leading organization promoting, developing and delivering advanced network and digital services for the benefit of the national research and education networks (NRENs) across Europe. Since 2016, more than 40 institutions have benefitted of this scheme, a standardized contractual vehicle, special data egress program, service authentication through Edugain in single sign on modality, management and reporting tools.
Discover the new website dedicated to our offer of cloud solutions designed for the European Research and Education community!