03 December 2020
Sparkle Joins "Service DB", the brand new Namex Marketplace
Sparkle joins the brand new platform Service DB to deliver disruptive offers to all Namex affiliates.
Until 28 February 2021, it is available an exclusive promo on Sparkle Seabone Tier-1 IP Transit: click here to discover and get the promo.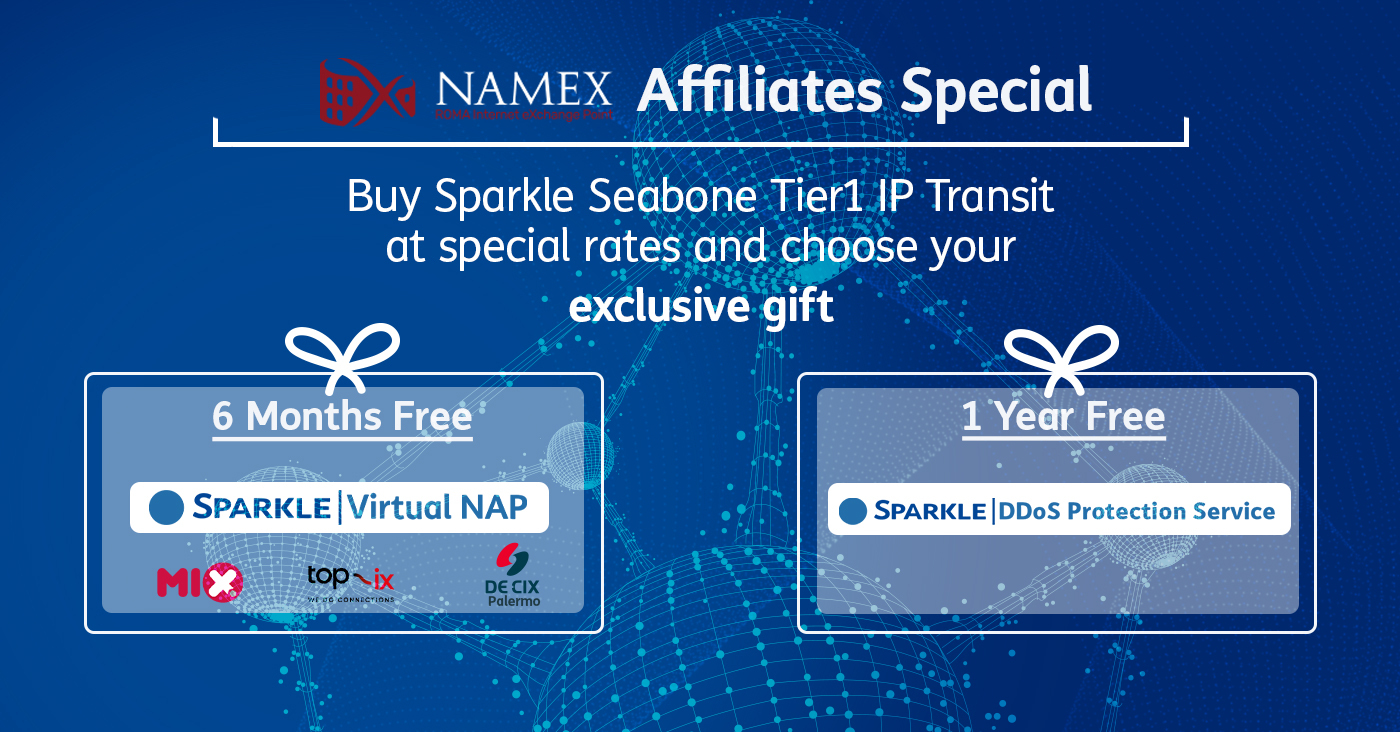 Born to encourage and facilitate business opportunities among Namex IXP members, Service DB is now evolving in a database of services that is meant to become a point of reference for telcos.
Not a Namex affiliate yet? You can freely request your access credentials: click here and discover the promo.
Watch the exclusive interview with Maria Teresa Ferrigno, EVP Sales Europe, and Valentina Cinelli, Key Account Manager, exposing our BlueMed​ project and future scenarios related to the evolution of networks​ (in Italian).
Sparkle and Namex
Since last June, Sparkle has reinforced its Point of Presence (PoP) at Namex - a neutral, not for profit Internet exchange and interconnection point - providing customers with remote peering capabilities through its Virtual NAP service.
At Namex, Sparkle's PoP provides its global IP Transit service Seabone and its City2City and Ethernet Suite transport solutions to national and international ISPs, content providers and network operators as well as to the networks already connected at Namex.