11 October 2021
Sparkle is Diamond Sponsor of Capacity Europe 2021
Sparkle is Diamond Sponsor of Capacity Europe 2021, one of the most important events for the international wholesale industry that this year is going blended - both live in London and virtual - from 18 to 21 October.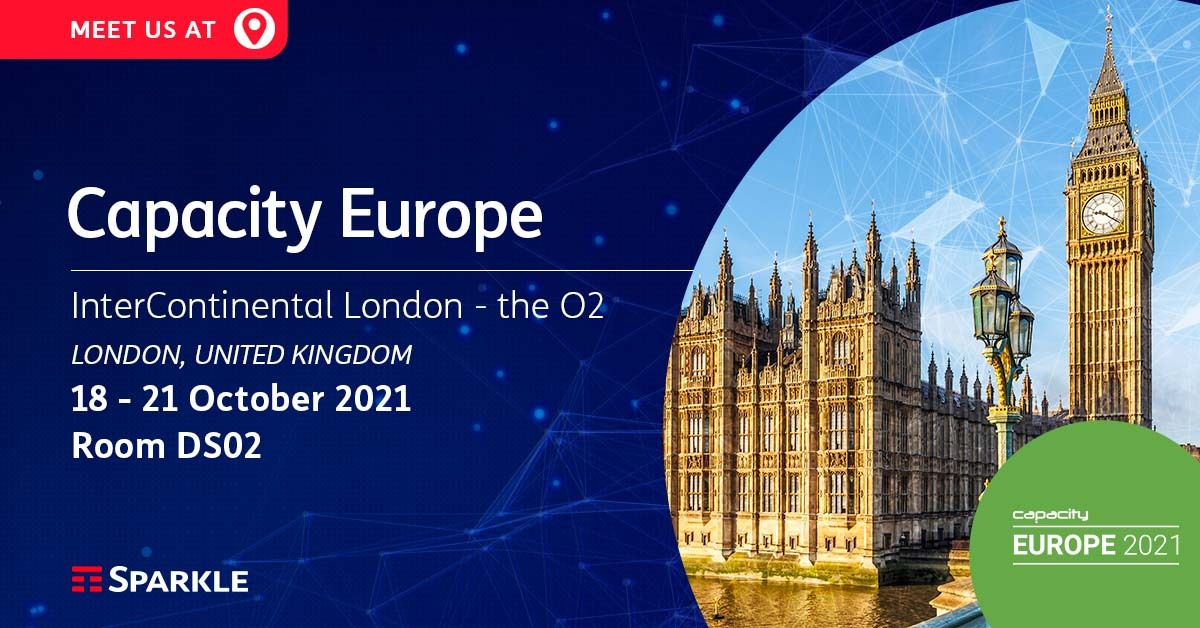 During the event, in our booth, we showcase our broad offering, illustrate new services and infrastructural projects and discuss the most relevant industry trends.
Global Carrier Awards 2021
We are proud to be shortlisted by a panel of expert judges with:
Global Wholesale Carrier – Data
Best Latin American Caribbean Wholesale Carrier
Best Voice/UCaas Service Innovation
Project of The Year – Subsea
Best Inclusion & Diversity
Winners will be announced live during the Global Carrier Awards 2021 ceremony at the Intercontinental O2 in London, held alongside Capacity Europe, check out the full 2021 shortlist!