21 October 2021
Sparkle Wins the "Project of the Year – Terrestrial" Prize at the Global Carrier Awards
The pan-Mediterranean optical network "Nibble" awarded at the most prestigious competition in the global telecommunications sector
Sparkle, the first international service provider in Italy and among the top ten global operators, received the "Project of the Year – Terrestrial" prize at the Global Carrier Awards (GCAs) ceremony, held in London within the Capacity Europe 2021 event to celebrate the achievements in wholesale telecoms in the past year. At their 17th edition, GCAs are the telecoms' largest celebration of innovation, vision and excellence across the industry worldwide.
The "Project of the Year – Terrestrial" award acknowledged Sparkle's expansion in Europe and in the Mediterranean with the deployment of Nibble, an ultra-long-haul photonic backbone linking Sicily with the major Points of Presence and data centers in Europe.
Built on a 12,800 km photonic backbone and based on "Software-Defined" technology, Nibble today connects Sparkle's two major submarine landing stations in Sicily - Palermo and Catania - with Amsterdam, Brussels, Frankfurt, London, Milan, Marseille, and Paris to the West and with Athens, Istanbul and Tel Aviv to the East, offering a redundant network architecture for seamless connectivity from the Mediterranean basin to Europe.
The connectivity built on different fiber optic backbones ensures maximum reliability, high performance, low latency and the highest speeds available on the market, with scalable and guaranteed services up to 400G. The network is supervised 24/7 by Sparkle's Global NOC providing an integrated view of infrastructure, network, services and customers.
Commenting on this achievement, Elisabetta Romano, CEO of Sparkle, said: "We are honoured to receive this prestigious award that recognizes Nibble as the first pan-Mediterranean optical network. This prize also testifies Italy's centrality in the European and Mediterranean TLC ecosystem while reaffirming Sparkle's role in the global telecom industry".
Winners have been selected by an eminent panel of more than twenty judges from top global research and consultancy firms, trade media and industry associations.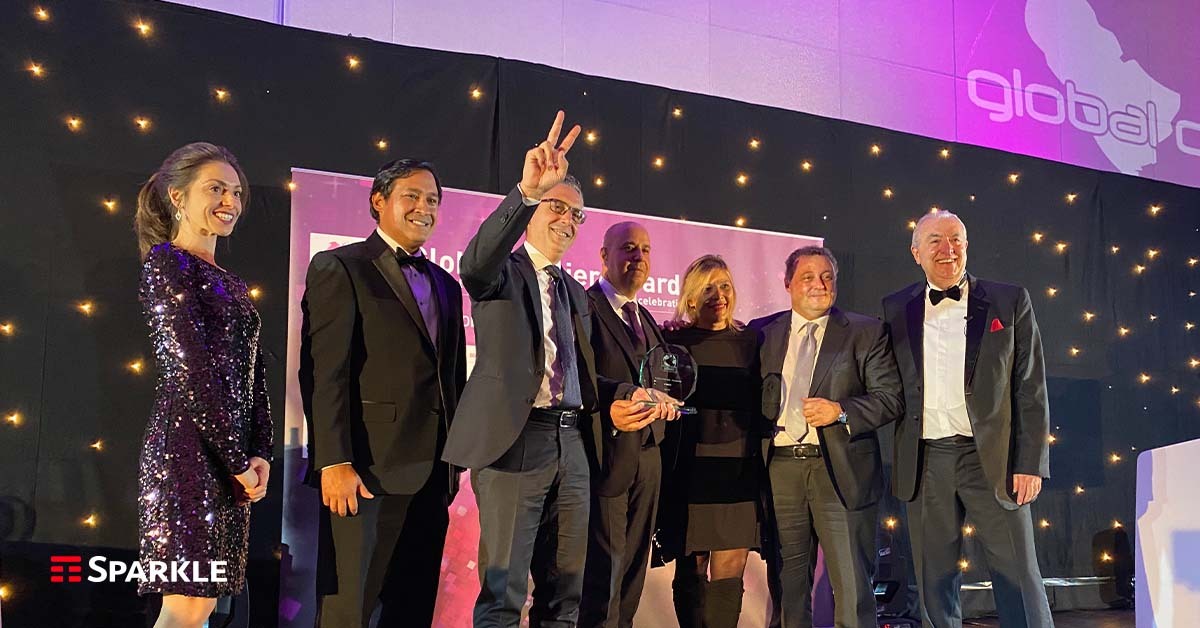 About Capacity Media
Founded in 2000, Capacity Media is an essential source of news and events in today's telecommunications wholesale carrier and service provider marketplace focusing on the critical business issues that carriers face in the rapidly-changing telecoms market.
Through its portfolio of Capacity magazine and a combination of large-scale global and virtual events including Capacity Europe and International Telecoms Week (ITW), Capacity Media has become a vital source of business intelligence for the global ICT infrastructure industry.
For more information on the Global Carrier Awards, please visit: www.capacitymedia.com/awards.
Media Contacts
+39 06 368 78231
sparkle.communication@tisparkle.com
Twitter: @TISparkle