22 November 2022
Meet Sparkle at IoT Tech Expo - Stand 52
The World's Leading Internet of Things event, on 1-2 December at Olympia, London
Explore the latest innovations within the Internet of Things, the impact it has on many industries and how, through our platform and expertise, we support companies along the entire value chain from global connectivity through SIM/eSIM cards, to device and vertical applications.
With the SIM cards of our IoT Global suite, enterprises can make their products natively connected, benefiting from a secure mobile network - covering almost 200 Countries through more than 650 roaming agreements - while enjoying a single platform to ease the management of IoT devices on a global scale.
Alfonso Della Fera, Chris Mcintosh, Diego Tafuto, Gerardo Del Vecchio, Kelaidonis Christos are waiting for you at STAND 52.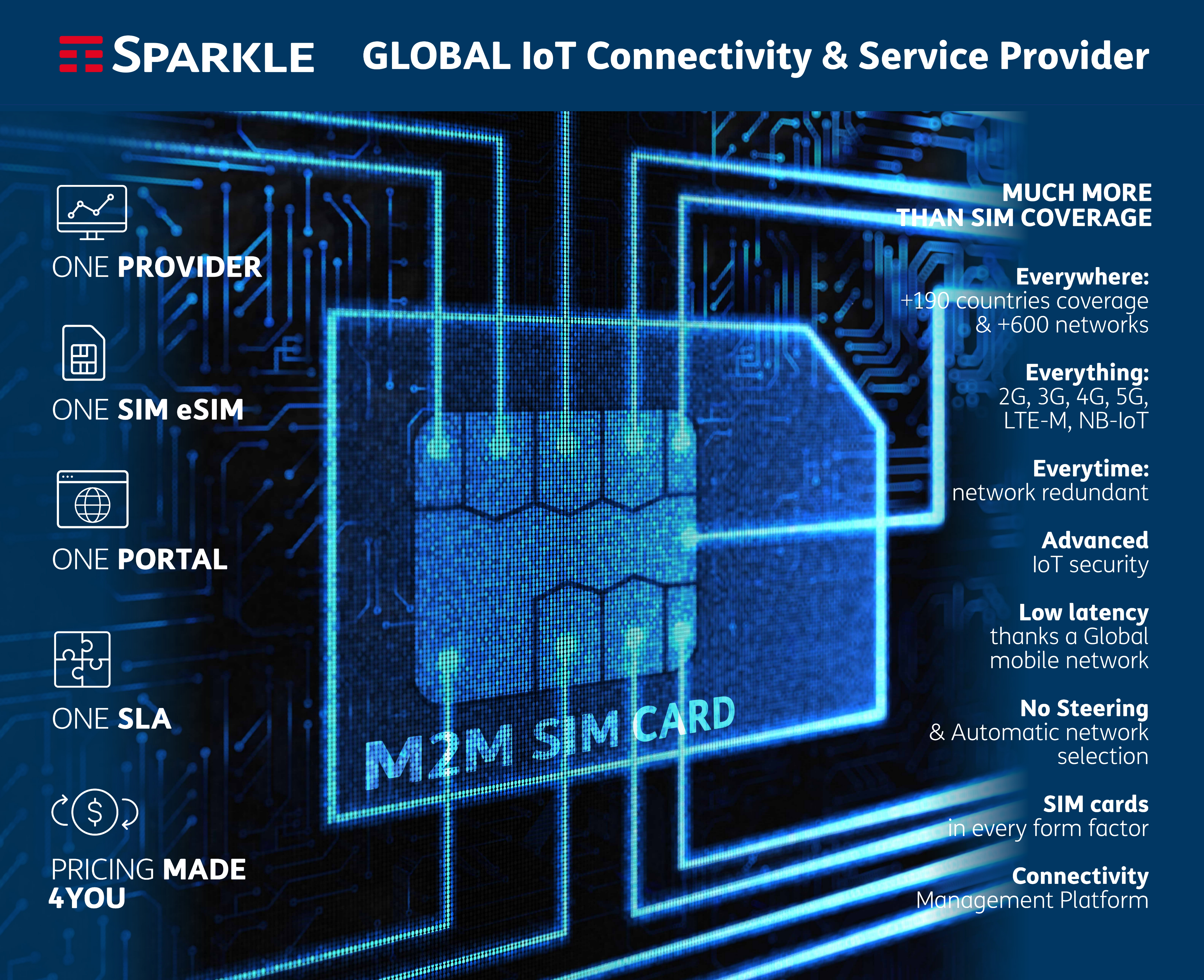 Key topics of the conference include: IoT, connected fleet, smart logistics, building automation, smart grids, energy, cities, manufacturing, connectivity solutions, transport management, connected vehicles, asset monitoring, device management and more.
DISCOVER MORE ABOUT SPARKLE IoT GLOBAL